Our April box contained a couple of freebies this month – a full bottle of Medterra CBD (we left these out of the kids only boxes) and a sample of The Protein Ball Co's new coffee breakfast balls.  We are especially excited about some items from this month's box such as Caraboo and Shores of Africa and we look forward to hearing feedback from our subscribers!
N.B Our mini box contains a selection of items from the full size box.
Lebby Dark Chocolate Covered Chickpeas
What if your (guilt-free) snack obsession was not only delicious but healthier? Lebby dry-roasted chickpeas are packed with protein, fiber, and – most of all – flavour. Dry roasted – that means no oil, no salt, no additives – no exceptions. It's a recipe that's been around for ages, but we bet you've never tasted anything like it.
Ingredients: Dry Roasted Chickpeas, Cocoa Butter, Cocoa Mass, Cocoa Powder, Beet Sugar, Soy Lecithin, Vanilla, Acacia Tree Gum
Cheeky Ps Cheese Roasted Chickpeas
Meet Cheeky P's – the not so humble chickpea snack that rebels against the boring. This small but mighty horde are a crunchy taste sensation! Crisps who? Go on, open the pack and just try to contain them!
Packed with Flavour. They're a riot down the pub. Good for the Gym. Full of fibre, full of protein, full of themselves.
High in Protein & Fibre, Gluten Free, Vegan Friendly
Ingredients: Chickpeas 85.6%, Sustainable Palm Oil, Vegan Cheese Seasoning 6% (Rice Flour, Salt, Sugar, Tapioca Starch, Onion, Yeast Extract, Natural Flavouring, Garlic, Acidity Regulator: (Citric Acid, Lactic Acid, Calcium Lactate), Smoked Rice Flour, Paprika Extract), Extra Virgin Olive Oil
Natural State Chocolatey and Crunchy Raw Brownie
What happens when you mix together some of the finest ingredients, from farmers Natural State know, filled with nutrient dense ingredients like buckwheat, flax and hemp? A chocolatey, crunchy square of deliciousness! Each bite nourishing you and the soil (yes ma'am, they added ingredients which are as good for your gut as they are for the soil). Enjoy!
Ingredients: Date Syrup, Cacao, Gluten Free Oats, Almonds, Almond Butter, Coconut Oil, Flax, Cacao Butter, Hemp, Buckwheat, Cacao Nibs, Salt
Emily's Crisps Salt & Chardonnay Vinegar Sweet Potato Sticks
Eat Bold. Discover… a dusting of sea salt and a drizzle of sharp chardonnay vinegar, these sweet potato sticks make for a mouth-watering crunch.
Made with real veg, All natural, tastier, crunchier, High in fibre, Gluten free, Vegan friendly.
Ingredients: Sweet Potato (63%), Sunflower Oil, Rice Flour, Dried Spirit Vinegar, Salt, Tapioca Starch, Acidity Regulator (Citric Acid), Natural Flavouring, Dried Chardonnay Vinegar
Caroboo Orange Carob Chocolate
Vegan Terry's choc orange lovers unite! At Treat Trunk HQ we are OBSESSED with these and we know our subscribers will be too.. ridiculously chocolatey bars crammed full of carob, creamed coconut and all of the good stuff nature has to offer.
Ingredients; Cocoa butter, creamed coconut, carob powder, organic coconut sugar, chicory root fibre, orange oil, emulsifier: sunflower lecithin
* Produced in a factory that handles nuts and soya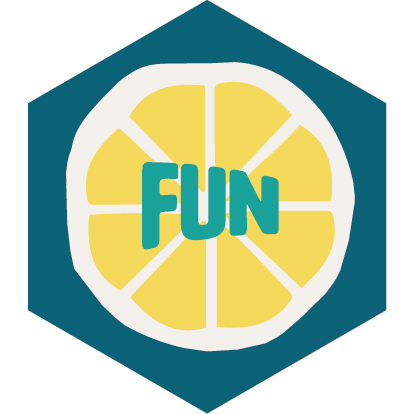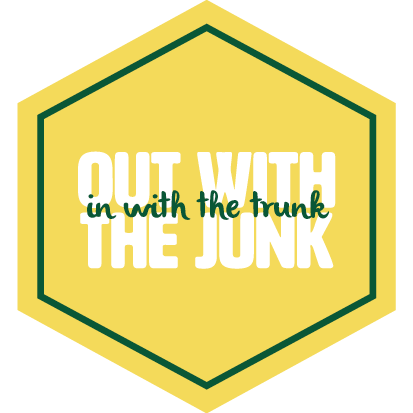 Caroboo Coconut Carob Chocolate
On a family trip to Australia in 2017, Charlotte and Darran (the founders) accidentally came across a carob based snack whilst hiding from the rain in a health food shop with their very upset one year old daughter. Sometimes business ideas come to you in the most random of ways. Charlotte couldn't actually shake the idea of bringing this type of product back to the UK and thought….
Could we make something ridiculously chocolatey, without any dairy or refined sugars, to rival the taste and smoothness of milk chocolate?' Ever the supportive husband, Darran absolutely humoured Charlotte whilst she learnt the art of chocolate making but with a new ingredient – carob!
Once the concept was tested and trialled on every friend and family member possible, the reaction was unanimous – they had something that was special and absolutely had to run with and that is exactly what they've done!
Ingredients: Cocoa butter, creamed coconut, carob powder, organic coconut sugar, chicory root fibre, vanilla powder, emulsifier: sunflower lecithin
* Produced in a factory that handles nuts and soya
Medterra CBD Tincture Sample
Medterra's CBD Tinctures are made with our 99%+ CBD and Medium-Chain Triglyceride MCT Oil (Coconut derived)*. Safe, affordable, and easy-to-use, each CBD tincture contains 30 servings and can be taken day or night, sublingually. *Organic Ingredient
All of Medterra's Tinctures, regardless of potency, are offered in a one-ounce bottle and contain 30, 1mL servings made with organic ingredients. The dropper applicator has measurement markers on it (0.25, 0.50, 0.75 and 1mL), allowing for accuracy and flexibility for serving sizes.
THC FREE | NON-GMO | MADE IN USA | NO PESTICIDES | LABORATORY TESTED
Ingredients: Medium-Chain Triglyceride MCT Oil (Coconut derived)*, Cannabidiol (CBD). *Organic Ingredient
Grown and extracted in the USA, this quality CBD is fully compliant under the Kentucky Department of Agricultural Industrial Hemp Pilot Program and is certified by the U.S. Hemp Authority. Medterra's CBD products are third-party tested and completely legal.
Dormen Fruits Mango, Passionfruit & Cashew
Real Fruit Innovation.  Introducing your new favourite fruit snack. A range of delicious 100% fruit bites and high on flavour.
We take 100% fruit, add crisped rice. No added sugar, no sulphites, no shortcuts. It's the go to snack, that's delicious and healthy. Suitable for Vegans, Vegetarians, Gluten Free & Kosher
Ingredients: Fruit (73%), [apple, mango, passion fruit (juice & purée concentrate), citrus fibre, gelling agent (pectin), natural flavouring (mango, passion fruit)], CASHEWS (25%), rice flour.
Pip Sparkling Lemon Drink
Pip Organic Sparkling is a refreshing blend of not from concentrate juices & sparkling water. Pip, Pip Hooray! No added sugar* or sweeteners
*contains naturally occuring sugars from the fruit.
Organic, No added sugar, We only use 100% organic fruit, 1 of your 5 a day, Non GM, Never from concentrate, No colourings or flavourings, Vegan friendly
Ingredients: Sparkling Water (40%), Organic Apple Juice (35%), Organic Grape Juice (20%) & Organic Lemon Juice (5%), Antioxidant Ascorbic Acid (which is Vitamin C)
Redfern's Kale Multigrain Chips
Organic kale multigrain chips – gluten free and vegan.
Enjoy with a dip or cover in cheese, quacamole & salsa for fancy nachos!
Ingredients: Organic grain blend (69%) (Organic corn flour, organic brown rice flour, organic millet flour, organic quinoa flour, organic amaranth flour, organic oil (organic sunflower oil and/or safflower oil), organic kale (4.4%), organic sesame seeds (1%), sea salt (0.6%)
Crazy Jack Dried Figs
Delicious plump figs, a great go to when the sugar cravings strike.
Ingredients: Partially Rehydrated Organic Dried Figs
Full Green Best Morning Ever Apple & Cinnamon
Apple & Cinnamon Veggie, paleo breakfast. Just add your favourite toppings.
A new kind of hot breakfast with the sweet, comforting flavours of apple & cinnamon.
Grain, oat, dairy & sugar free!
Ingredients: Riced Cauliflower, Coconut Milk, Apples, Date paste, Guar Gum (from Guar Beans), Lemon Zest, Cinnamon
Shores of Africa Pineapple Coconut Thins
Shores of Africa's range of Coconut Thins are oven baked crunchy cracker biscuits. A curiously interesting flavour that works well with coconut, true to its tropical DNA there's a sunshine happy feel that comes with eating the Pineapple flavour. Delicate sweet flavour of Pineapple, combined with Coconut.
Free From: Gluten, Wheat, Oil, Refined Sugar, Nuts, Egg, and Dairy.
Ingredients: Pineapple puree, Rice Flour, Potato Starch, Organic Coconut, Organic Coconut, Palm Sugar, Ground Nutmeg, Flaxseed, Fine Sea Salt
Yumtaz Salted Caramel and Quinoa Stuffed Dates
Exquisite premium medjool dates stuffed with Quinoa, Cashew, Lotus Bites and Cocoa Nibs
Ingredients: Medjool dates, quinoa, cashews, lotus seeds, cocoa nibs, Himalayan salt, coconut nectar.
Dormen Fruits Strawberry & Banana
Real Fruit Innovation.  Introducing your new favourite fruit snack. A range of delicious 100% fruit bites and high on flavour.
Dormen take 100% fruit, add crisped rice. No added sugar, no sulphites, no shortcuts. It's the go to snack, that's delicious and healthy. Suitable for Vegans, Vegetarians, Kosher & Gluten Free.
Ingredients; Fruit (88%), [apple, strawberry, banana, aronia, (juice & purée concentrate), Crisped Rice (6%), Rice Flour, Rice Starch, Sunflower Oil, Gelling Agent (pectin), Citrus Fibre, Natural Flavouring (strawberry & banana).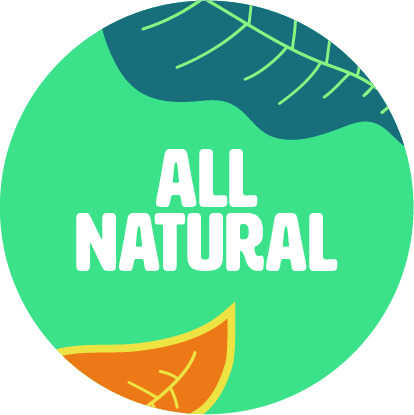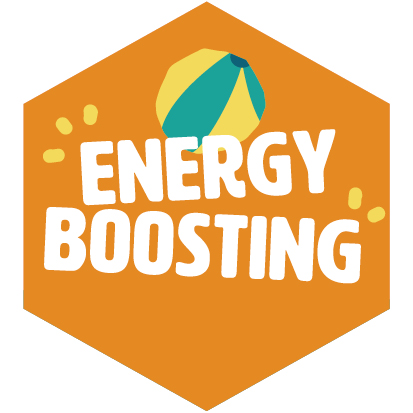 Protein Ball Co Vegan Peanut Butter Protein Balls
The Protein Ball Co's best-selling Peanut Butter balls are now available in a vegan version! They're just as rich and nutty as ever as they're packed with 45% crunchy roasted peanut butter and peanuts, all the natural goodness of plant protein and they've given them a salty, crunchy peanut coating too.
These vegan friendly Peanut Butter balls give you 9g of high plant protein, are high in fibre, no added sugar and they've added Vitamin B12, Vitamin C and Vitamin D3.
Ingredients: Dates, Peanut Butter (23%), Peanuts (22%), Tapioca Fibre, Rice Starch, Grape Juice Concentrate, Rice Protein, Pea Protein, Vitamin C, Pink Himalayan Salt, Vitamin D3, Vitamin B12
Protein Ball Co Coffee Breakfast Ball Sample
The Protein Ball Co are so proud of their new breakfast balls that they sent us a sample pack of the coffee flavour to include in this month's box as an extra. We think they're fantastic so we'll definitely be including a full pack at some point!
Ingredients: Dates, Hazelnuts, Rice Starch, Grape Juice Concentrate, Cacoa Nibs, Pea Protein, Rice Protein, Tapioca Fibre, Gluten Free Oats (2%), Coffee Powder (1%), Cocoa Powder, Flaxseed, Vitamin C, Pink Himalayan Salt, Espresso Flavouring (0.1%), Vitamin D3, Vitamin B12
Pulsin Caramel Chocolate Protein Bar
Pulsin's delicious Caramel Choc & Peanut vegan protein bar contains the optimum blend of pea and rice protein, providing all of the required essential amino acids. Crafted with crunchy peanuts and naturally sweetened chocolate chips, the protein and fibre content in this caramel protein bar makes it one of the best protein bars out there, perfect for a post workout pick me up or on-the-go boost! It can also help keep you feeling fuller for longer and work to keep you energised between meals.
All Pulsin protein bars are plant based and made with premium natural ingredients. The chocolate chips are sweetened with tooth-friendly xylitol (a naturally occurring sweetener found in many fruits and vegetables). Cold pressed for optimum nutritional value, this delicious chocolate caramel protein bar contains 13g of plant based protein to keep you energised between meals and on the go.
Ingredients: Peanuts (28%), Brown Rice Malt, Pea Protein, Chicory Fibre, Chocolate Chips* (Cocoa Mass, Sweetener (Xylitol), Cocoa Butter, Emulsifier (Sunflower Lecithin)) (8%), Peanut Butter (6%), Agave Nectar, Cacao Butter, Rice Protein, Peanut Flour (3%), Grape Juice Concentrate, Rice Starch, Emulsifier (Sunflower Lecithin), Natural Flavouring, Green Tea Extract, Sea Salt, Antioxidant (Vitamin E). May contain nuts.
*Chocolate Chips contain Cocoa Solids 72% minimum.
Rude Health Berry Date & Nut Bar
Rude Health's snack bars are an allotment full of fruit & veg in a fudgy bar with seeds & nuts thrown in for good measure. And if that isn't enough they are gluten-free and made with no refined sugar.
Ingredients: Dates (55%), Cashew nuts (31%), Sunflower Seeds, Pumpkin Seeds, Strawberries (1%), Beetroot, Raspberries (1%), Natural flavouring. May contain traces of peanuts and other nuts.The Primal Pantry Almond & Cashew Paleo Bar
A bar for nut lovers! Made of just 3 whole food ingredients: juicy dates, almonds & chunky cashews. Can you handle the nuttiness?
Gluten free, dairy free, vegan and paleo friendly.
Ingredients: Dates, almonds, cashews
Yumtaz Tomato & Herbs Popped Lotus Seeds
Tomato and herb flavoured popped and roasted lotus seeds – a crunchy, yummy snack made only with natural ingredients.
Yumtaz's popped lotus seeds are:
• An aquatic crop used in Ayurveda and traditional Chinese medicine
• A good source of iron and phosphorus
• Known for its exceptional nutritional qualities, it is also termed as 'God's Food' in the Indian culture.
• Free from artificial flavours, colours or preservatives.
Ingredients: Lotus seeds (78%), rice bran oil, rice flour, tomatoes, spices (paprika, garlic, pepper), sat, onions, natural flavouring, yeast extract, carrots, silicon dioxide, sunflower oil. May contain peanuts and other nuts residue.
Rhythm 108 Organic Soft Filled Cookie Chocolate Hazelnut Ganache
Rhythm 108's all new Filled Soft-Baked Cookie with a creamy and indulgent Chocolate Hazelnut Ganache Filling.
Ingredients: Cane sugar*, dark chocolate chips*(15%) (cane sugar*, cocoa mass*, cocoa butter*, sunflower lecithin*), gluten-free oat flour*, hazelnuts*(12%), coconut oil*, rice flour*, cassava starch*, sunflower oil*, vegetable glycerine*, agave fibre*, baking powder (cream of tartar, sodium bicarbonate), water, sunflower lecithin*, salt
Yogi Tea Natural Balance
YOGI TEA® Natural Balance is a truly special tea – unusual, and yet also as if we've always been drinking it. Deliciously tangy lemon grass and liquorice are interpreted in a completely new way thanks to the addition of shiitake mushroom. Its slightly savoury, aromatic yet mild flavour makes this tea enduringly fascinating!
The tea for everyone seeking to be mindful of their inner life.
Ingredients: Lemon grass*, liquorice*, shiitake mushroom*, fenugreek*, elderflower*, linden flowers*, basil*, moringa*, dried kombucha drink*. * Certified organic
Yogi Tea Pure Freshness
Take time out for yourself and revive your spirit.
Yogi Tea® Pure Freshness inspires the senses with the essential oils of peppermint and spearmint. Carefully combined with spicy ginger and lemon grass, every sip is more refreshing than the last, keeping your tastebuds tingling. A tea like a pleasant sea breeze.
Ingredients: Spearmint* (30%), Peppermint* (27%), Ginger* (15%), Anise*, Cinnamon* (4%), Lime*, Black Pepper*, Cardamom*, Lemon Grass* (2%), Fennel*, Cocoa Shells*, Liquorice*, Peppermint Oil* (1%), Dried Lemon Juice*, Cloves*, Spearmint Oil* (0,15%), Ginger Oil*, *Certified Organic