I created this recipe in the summer of '18 and because it's such a great recipe I've been holding off sharing it until I can get perfect photos and give it the love it deserves. However, nearly 3 years in and life got in the way and it didn't happen. I've always been a bit of a perfectionist but running a business has taught me that you HAVE to let that go. It's harmful and not an ideal to aspire to. My new idea of perfection is imperfection because, life's hard enough without us making it even harder for ourselves.
So here it is – raw and real and definitely not perfect. But the snack is as close to perfect as I can imagine.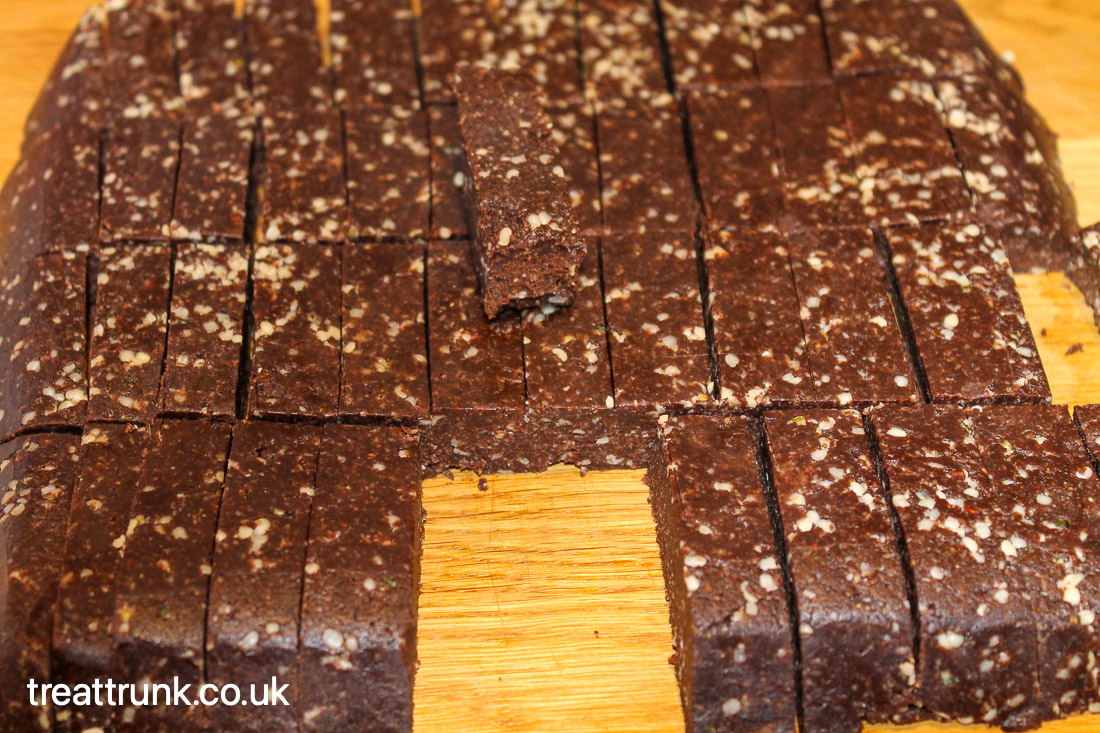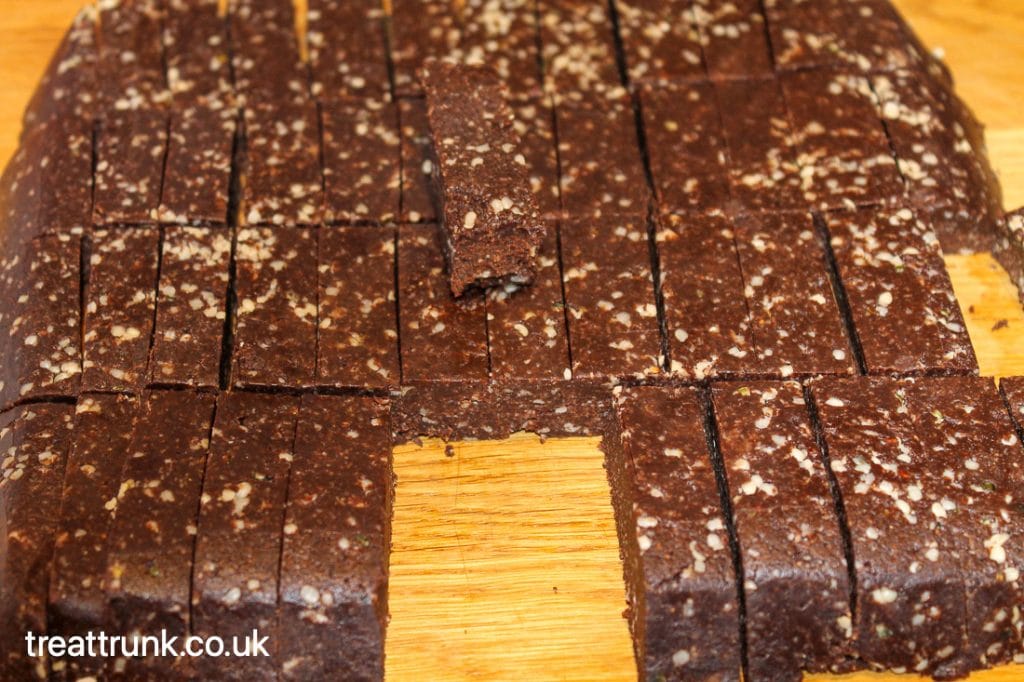 I've give some approximations because it's a recipe that can be fiddled with to customise it for your needs – for dry dates add more water, if moist add less. Want more nutrients? (Who doesn't?) add more greens powder. Love chocolate raspberry? Add more raspberry powder. Too wet? Add more dry ingredients. It's the sort of recipe that the more you make it the more you'll get a feel for the consistency and your preferences.
I blend the dates and sultanas in my Vitamix but you can use a regular food processor, you just want to turn it into a caramel to add to the dry ingredients. If your date mixture is so thick it's getting stuck, you need to add a bit more water to get it going.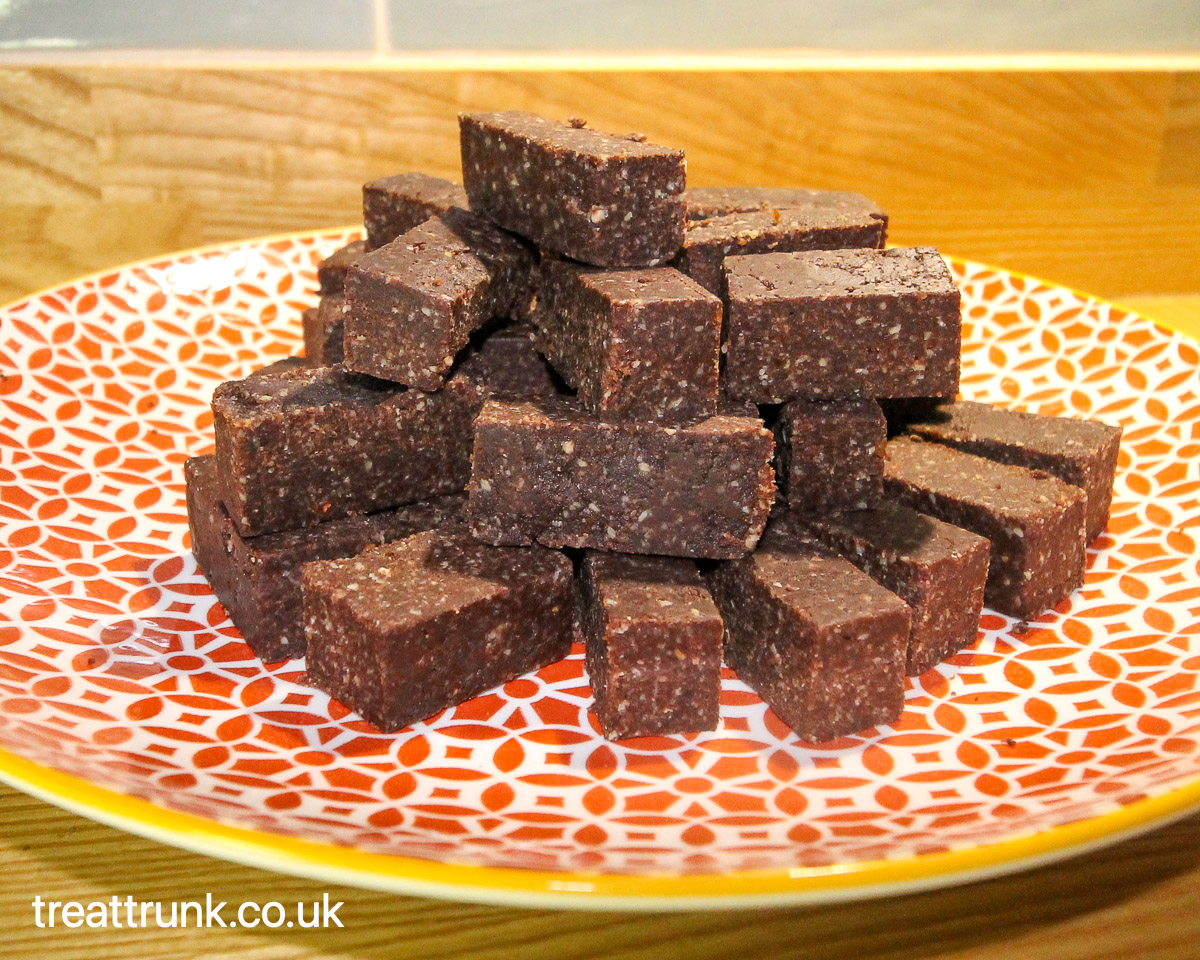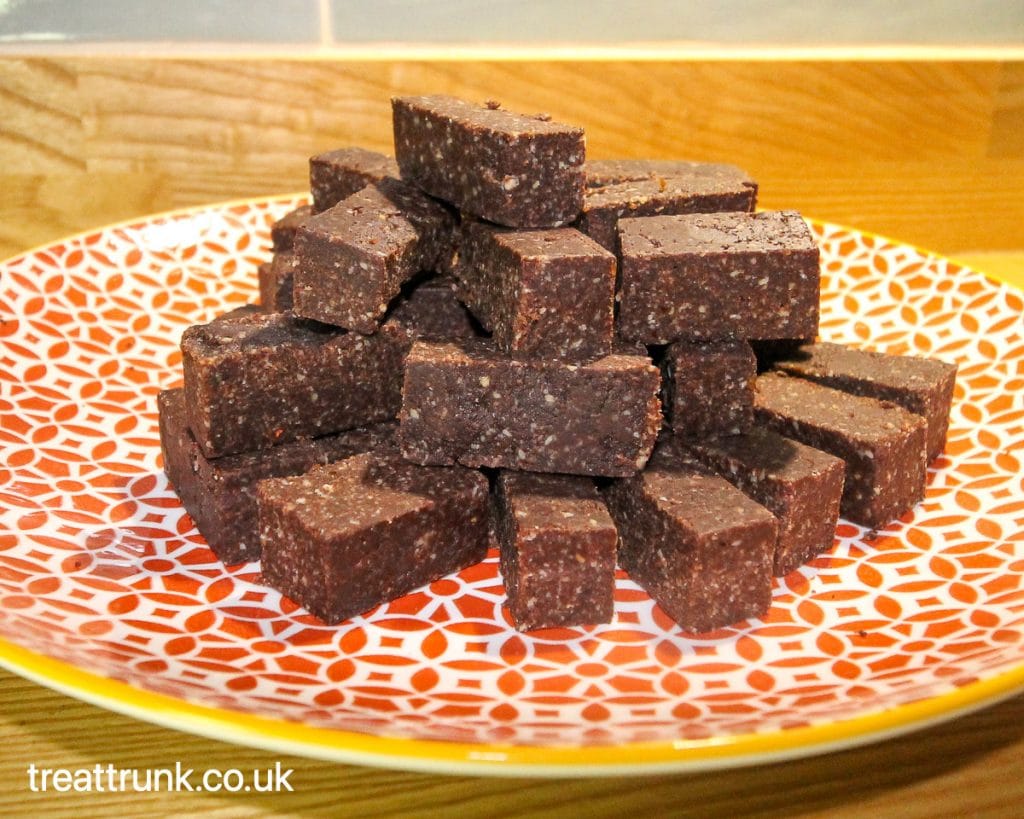 I added hemp seeds in one batch and I've also made them with acai powder instead of raspberry and I even added some protein powder in once and they ALWAYS come out good! Because you can instantly tell with your fingers and by tasting the mixture if it's too dry or not and then compensate. Actual quantities always differ from a recipe due to so many factors so I love that the maker is in the driving seat here and has creative freedom.
I love to batch create because, well, more time for other stuff! So there's enough here to  keep a family going for a couple of weeks but you can just half the recipe to make less. I'm sure they'd freeze fine too although I've never tried.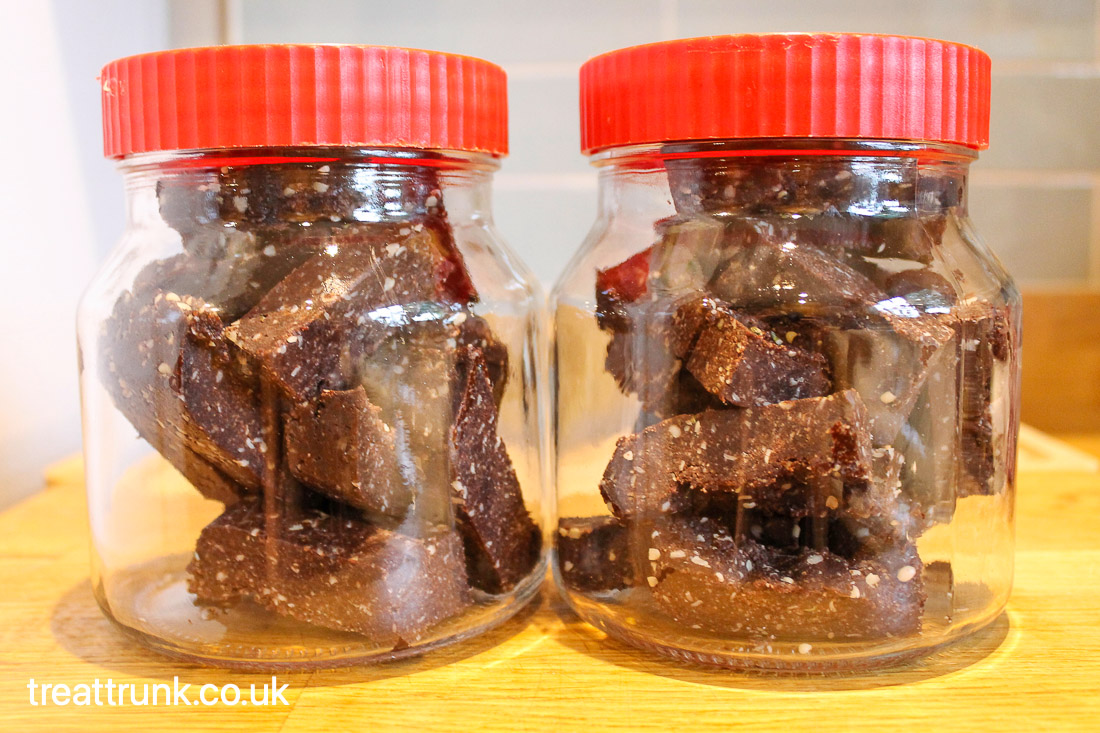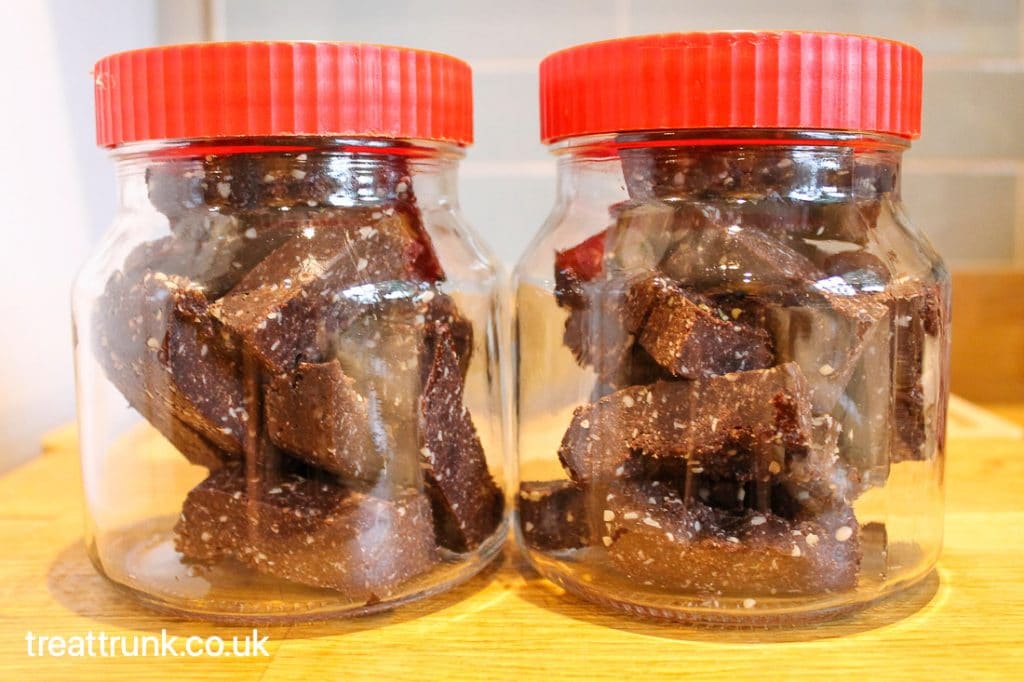 We use Nuzest Greens Powder and it has an impressive nutrient count as well as probiotics so these really are superfood brownies with the greens added and so I really recommend not skipping that step. It's especially great if you have kids as you can boost their health without them even knowing (plus kids loooove these).
You can omit the vanilla or add another tablespoon of raspberry instead, I just like the chocolate, raspberry, vanilla combo. I use vanilla powder as this isn't cooked so the alcohol in vanilla extract won't get burned off.
Superfood Chocolate Fudge Brownie Bites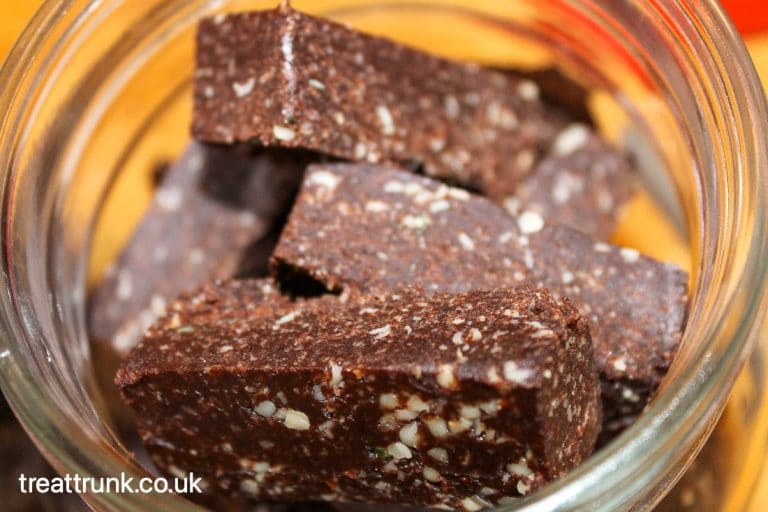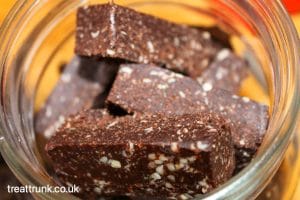 Superfood Chocolate fudge brownie bites-perfect for batch cooking and snacking. They're also gluten-free and vegan!
200g coconut butter/creamed coconut
1 tablespoon greens powder
3 tablespoon raspberry powder
1 teaspoon vanilla powder
To make:
1
Soak dates and sultanas in the water while you measure out everything but the coconut butter in a large bowl. 
2
Blend dates and sultanas with the water until smooth and add to the dry ingredients.
3
Melt the coconut butter in a Bain marie then add to the other ingredients.
4
Mix the blended fruit and coconut butter into the dry ingredients. Use your hands when the mixture gets too dry.
5
Once combined, push into a square silicone brownie dish (or non silicone layered with greaseproof paper).
6
Push down hard on the mixture all over until compacted and flat and then cool in the fridge. Once cool empty the mix onto a chopping board and cut into large bites. You should get 4 per length.
7
Store in jars in the fridge and ENJOY!!
This is an extra note from author. This can be any tip, suggestion or fact related to the recipe.
Amount per serving

Calories

0

% Daily Value*

* The % Daily Value (DV) tells you how much a nutrient in a serving of food contributes to a daily diet. 2,000 calories a day is used for general nutrition advice.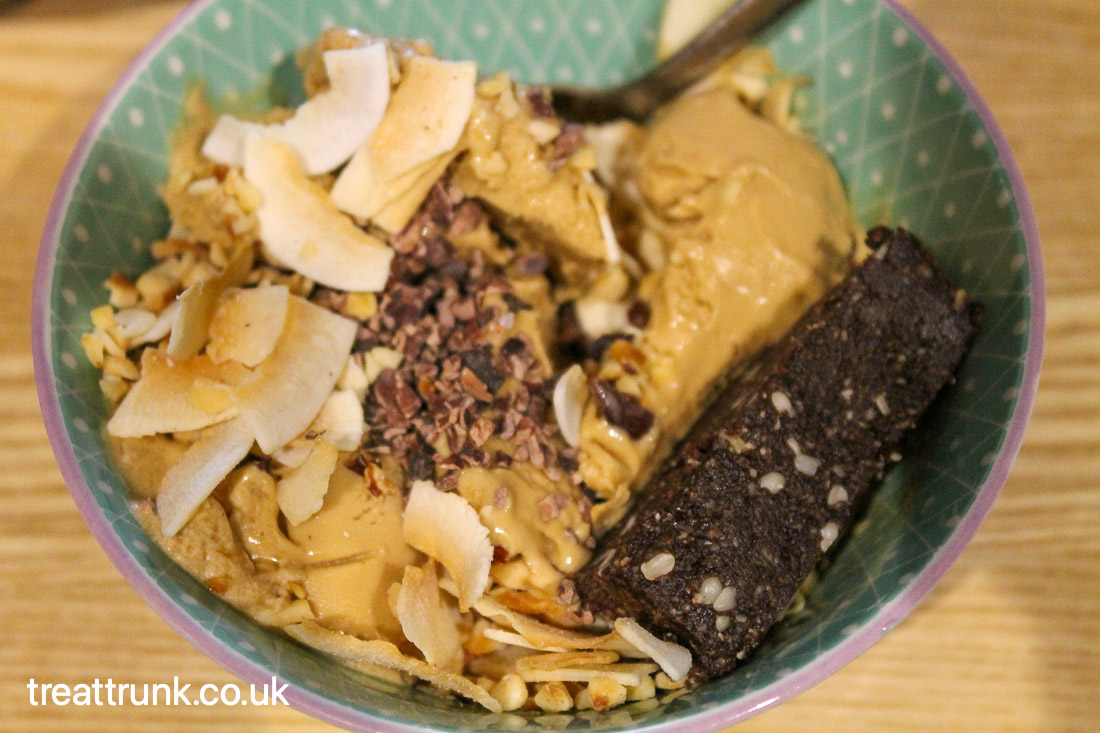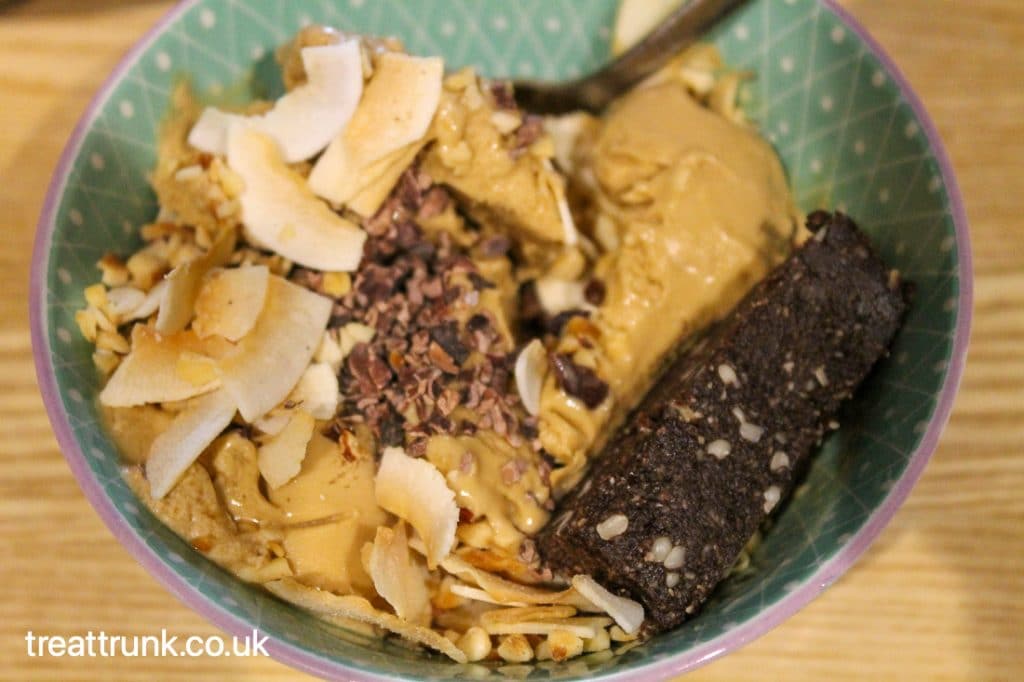 This is one of Mama Treat Trunk's favourite ways to enjoy these brownie bites – a dollop of Cecily's naturally sweetened caramel coconut ice cream and a sprinkling of toasted coconut chips, nuts and cacao nibs – yummy!