So it's the month of luuurve and we are loving so many snacks from this month's box. Dig in and enjoy and if you're not a subscriber – pop me a note to let me know why not! [email protected]
Our mini box contains a selection of items from the full size box.
Let us know in the comments which your favourite was or which snack you'd like to see make a return! 💚
Superfood Bakery Double Chocolate Chip & Hazelnut Brownie Crisps
Vegan and gluten-free brownie crisps topped with pieces of roasted hazelnuts.
What if brownies and crisps had a delicious baby? Superfood Bakery just had to know. Which is why they made these: crunchy, crispy, chocolatey bites of brownie, perfect for snacking, snaffling, and sharing (or not…) anytime, anywhere.
Now, you could just finish the whole bag. But if you're feeling creative today… Crumble your on top of your yogurt, smoothie bowl or – drools – ice cream; add them into our brownie or banana bread mix, to add a delicious crunchy bite; or use as make-shift confetti at special occasions!
Use code BROWNIESANDMORE for 20% off any and all products on the Superfood Bakery website (Valid until 28.03.21).
Ingredients: Dark chocolate (cocoa mass, sugar, cocoa butter, emulsifier (soya lecithin), natural vanilla flavouring) (32%), aquafaba (water, chickpea extract), unrefined cane sugar*, water, coconut oil, brown rice flour*, buckwheat flour*, cocoa powder* (5%), roasted hazelnuts (4%), tapioca flour*, salt, raising agent (bicarbonate of soda). *Ingredient from organic agriculture.
TRIBE White Choc Berry & Cashew Butter Nature Bombs
Nature Bombs contain a soft nut butter core, crispy protein granola layer and a rich vegan chocolate coating. The nutritionals consist of: 7g plant protein, up to 50% less sugar than other leading protein and energy balls, 10 immune-boosting vitamins + minerals and <100 calories per bomb. And more importantly they taste amazing.
Ingredients: Dark Chocolate, Cashew Butter, Pea Protein, Sunflower Seeds, Chicory Fibre, Brown Rice Syrup, White Chocolate Alternative [Cocoa Butter, Rice Powder (Rice Syrup, Rice Starch, Rice Flour), Sugar, Natural Flavouring], Gluten Free Oats, Rice Protein, Freeze-Dried Raspberry, Sunflower Oil, Water, Buckwheat, Cocoa Butter, Natural Flavouring, Powdered Cellulose, Sea Salt, TRIBE Vitamin & Mineral Blend: (Vitamin C, Iron, Zinc, Vitamin B6, Vitamin B2, Thiamine, Iodine, Biotin, Chromium, Vitamin B12).
Pulsin Choc Orange & Peanut Keto Bar
This delicious Orange Choc & Peanut Keto Bar contains 13 grams of plant based protein and is packed full of crunchy peanuts and no added sugar chocolate chips. It also contains MCT, a ketone boosting fat, making it the perfect on-the-go snack for those following a keto or low carb diet. We love keto treats here as we all eat wayyyy too many carbs so any time we can remove them from a sweet treat it's a win and Pulsin's keto bars are hands down our favourite keto sweet treat.
Ingredients: Peanuts (27%), Chicory Fibre, Chocolate Chips* (Cocoa Mass, Sweetener (Xylitol), Cocoa Butter, Emulsifier (Sunflower Lecithin)) (10%), Pea Protein, Soluble Tapioca Fibre, Peanut Butter (7%), Sweetener (Xylitol), Cacao Butter, Faba Protein, Peanut Flour (3%), MCT Oil (3%), Cacao Powder, Emulsifier (Sunflower Lecithin), Cacao Extract, Natural Flavouring, Orange Oil, Sea Salt, Green Tea Extract, Vitamin E
Nine Double Chia Berry Bar
For a Berrylicious time choose this NINE… harnessing the wonderful power of chia seeds with a ripple of raspberry under a smooth layer of carob coating, this bar, packed with sunflower, pumpkin, sesame and hemp seeds is the perfect combination of Good Seeds and Great Tastes.
Ingredients: Mixed seeds (sunflower, pumpkin, sesame, dehulled hemp) (57%), Sugar, Rice syrup, Vegetable oils (palm**, rapeseed), Chia seeds (4.5%), Carob (2%), Freeze dried raspberries (1.4%), Soya flour, Emulsifier: Sunflower lecithin, Salt. **Sustainably Sourced. may contain nuts, peanuts and milk. Free from: gluten, wheat, egg and artificial flavours, colours and preservatives. May contain traces of other seeds and some natural bits and bobs like husks and stalks.
Fitbites Orange & Cacao Nibs
100% Natural Artisan recipe – the delicious combination of orange and the crunchiness of cacao nibs makes this snack so tasty that you'll want to grab another one. Its Pea protein content will simply add to the nutritional experience!
Gluten Free, Vegan, Source of Fibre, has 6 ingredients and 105 calories only!
Fitbites are presented as a ball and are the perfect way to indulge a nutritious snack. The ball can be squeezed to 'pop' from the packaging and unlike typical snack bars, the balls can be opened and consumed by using one hand only. This makes it very convenient and ideal for consumers such as cyclists as it not only enables to consume the snack on the go but also makes it safer to do so.
The 30g ball is the perfect size and weight for a bite and its nutritional ratio of 3-2-1 (carbohydrates-protein-fibre) will sure provide you with the optimum nutritional balance to get the best start to your day!
Ingredients: Dates, Almonds, Raisins, Pea protein, Cacao Nibs, Natural Orange Oil
Use code 'freefromuary'  for 20% discount at www.fitbites.co.uk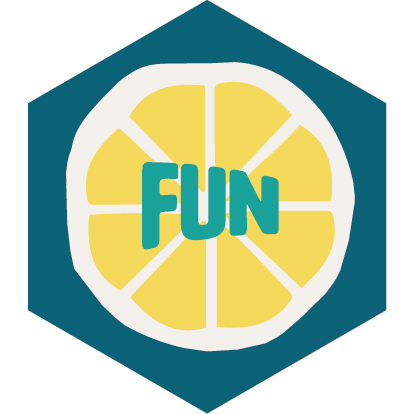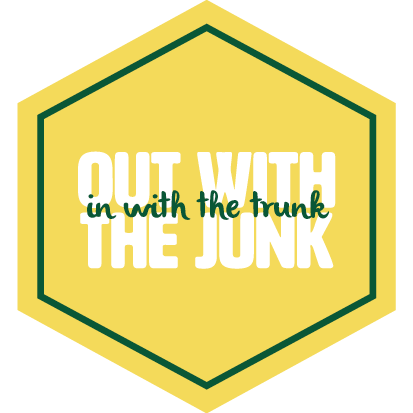 TRIBE Choc Maple Triple Decker Bar
The Nut Butter Triple Decker is one of the UK's best-tasting plant protein bars. It has three layers; crunchy protein granola base, a thick peanut butter filling and a vegan chocolate topping. Discover the Force of Nature.
8g Plant Protein.
50% Less Sugar than competitors.
10 Vitamins and Minerals for energy release.
Vegan + Gluten Free.
Ingredients: Peanut Butter, Dark Chocolate, Pea Protein, Buckwheat, Chicory Fibre, Coconut Sugar, Sunflower Seeds, Cocoa Butter, Date Syrup, Almonds, Peanuts, Cocoa Powder, Pecans, Emulsifier: Sunflower Lecithin, Cashew Nuts, Cacao Nibs, Chia Seeds, Natural Maple Flavouring, Maple Syrup, Sunflower Oil, Vegetable Fibres, Sea Salt, TRIBE Vitamin & Mineral Blend: (Vitamin C, Zinc, Iron, Vitamin B2, Vitamin B6, Thiamine, Iodine, Biotin, Chromium, Vitamin B12)
Propercorn Peanut Butter & Almond
Hand-popped corn, seasoned with a smooth blend of peanut and almond for a rich nut butter hit.
Vegan, gluten-free and made using all-natural seasonings.
Ingredients: Wholegrain corn (53%), rapeseed oil, sugar, ground peanut, salt, ground almond.
Conscious Chocolates Sour Cherry Chocolate
Conscious Organic, Vegan and Raw 'Sour Cherry' is a beautiful bar with zingy sour cherries. The Conscious range is all free from dairy, soya, gluten and refined sugars.
The 'zing' of the cherries cut through the darkness of the Peruvian cacao in a tantalising way. Expertly blended, using cherries and spices, with no refined sugars, soya or gluten. The cherries are sundried in Uzbekistan and are full of a sour, tangy flavour, off-setting perfectly the richness of our chocolate. This is a deliciously smooth, creamy chocolate to both indulge and delight.
Cacao solids 62% minimum.
All Conscious Chocolates are handmade in their kitchen in Sussex which is powered by 100% renewable energy sources. All of the packaging is plastic free, recyclable and home compostable. The coloured print is achieved with the use of vegetable inks, sealed with a water-based varnish.
Ingredients: Chocolate made with sour cherries. Organic ingredients: coconut blossom sugar (25%), cacao butter, cacao powder, coconut oil, sour cherries (14%), carob, cinnamon, sea salt*. (*Allowable non-organic ingredient) Cacao solids 62% minimum.
Allergen information : Packed in a factory that handles nuts.
Made in the UK. Cacao products from Peru, coconut blossom sugar from Indonesia, coconut oil from the Philippines, carob from Spain, sour cherries from Uzbekistan, cinnamon from Madagascar & sea salt from Israel.
Deliciously Ella Fruit & Nut Muesli Breakfast Pot
Deliciously Ella's Fruit & Nut Muesli is deliciously simple. Made in small batches, they mix gluten free jumbo oats with juicy raisins, sweet apricots, crunchy almond, pumpkin seeds and chia seeds.
Enjoy this speedy breakfast on the go by simply adding milk to the pot.
It's a perfect way to start your day or perfect for an evening treat during these frosty evenings with some warm milk!
Ingredients: Gluten Free Jumbo Oats (72%), Raisins (10%), Almonds (7%), Dried Apricots (5%), Pumpkin Seeds (5%), Chia (Salvia Hispanica) Seeds (2%)
Perkier Cacao & Salted Caramel Quinoa Bar
WOAH! 100% Vitamin D, C & B12 all wrapped up in a super tasty snack bar!
Perkier combine raw cacao, crunchy peanuts, caramel & a sprinkling of sea salt, all suspended in a layer of decadent real dark chocolate. Guaranteed to boost your immune system and perk up even the dullest of days.
Ingredients: PEANUTS (30%), Chicory Root Fibre, Dark Chocolate (18%), (Cocoa Mass, Sugar, Cocoa Butter, SOYA Lecithin, Natural Vanilla Flavouring), Dates (Dates, Rice Flour), Protein Crisps (SOY Protein, Tapioca Starch, Salt), Puffed Quinoa, Cacao Powder, Date Syrup, Sunflower Oil, Natural Flavourings, Sea Salt (0.4%), Vitamin C, Vitamin D, Vitamin B12.
Deliciously Ella Baked Veggies Crackers Chickpea & Paprika
Crunchy, full of flavour and so versatile, these baked veggie crackers have quickly become a go-to savoury snack. in this recipe, they mix chickpea flour with smoked paprika, coriander, cumin, jalapeno and nigella seeds to create a delicious cracker. Gluten free and vegan friendly.
Ingredients: Rice flour, cassava flour, chickpea flour (13%), corn flour, wholegrain rice flour, brown rice syrup, rapeseed oil, chia (salvia hispanica) seeds, salt, nigella seeds, smoked paprika, dried coriander, dried cumin, jalapeno chilli.
Higher Living Tea Sweet Dreams
A relaxing infusion combining lemon balm, lavender and chamomile. Brew in freshly boiled water for four or five minutes using one bag per cup. Naturally caffeine free and organic.
Ingredients: Fennel, Peppermint, Lemon Balm (20%), Chamomile (18%), Lavender (10%).
Higher Living Tea Ginger Kick
A seriously warm infusion combining ginger with lemon peel.  Brew in freshly boiled water for four or five minutes using one bag per cup. Naturally caffeine free and organic.
Ingredients: Ginger (79%), Lemon Peel (21%)
Pulsitos Roasted Fava Beans Lightly Sea Salted
Vegan, gluten-free & less than 1g of salt: dive in!
Lip-smackingly moreish, Pulsitos' Lightly Salted Roasted Fava Beans are the perfect go to snack whether after the gym or in the evening. High in protein and fibre, you'll be eating well without even trying!
5g protein per 30g pack
14% fibre
Under 120 calories
Low fat
Plastic-free
Suitable for recycling alongside your newspapers, or composting with your food waste: Once you've finished the snack you can pop the pack in either the paper recycling bin with yesterday's news, or the food bin with today's banana skin, for them to either be recycled and reused or returned to the earth as nothing more than soil – amazing!
Ingredients: Fava Beans (89%), Rapeseed Oil, Sea Salt
Enter "TRUNK1" when purchasing a 12 pack at www.pulsitos.com and you can save £1 and receive FREE SHIPPING if you purchase 2 boxes or more!
Evolved Sour Cherry & Blackcurrant
These sour foraged and then freeze dried fruits aren't for the faint-hearted but true snack explorers. We found them to be the perfect topping to porridge and muesli so see how creative you can be them and don't forget to let us see snaps!
Ingredients: Cherry, Blackcurrant (freeze-dried).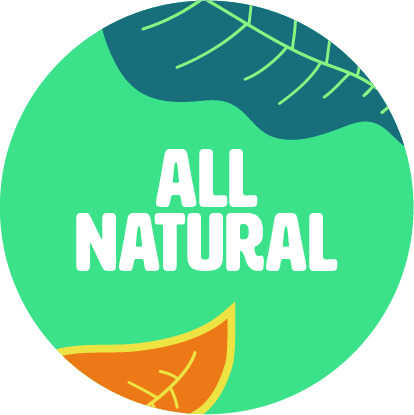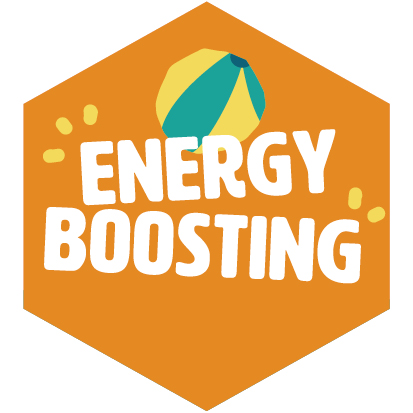 Get Fruity Raspberry Oat Bars
Bring some colour to your life with this tasty Radiant Raspberry bar. A delicious blend of raspberries & raspberry juice, packed with gluten free oats and virgin coconut oil.
Ingredients: Fruit and Fruit juices from concentrate (46%). (Raisins (raisins, vegetable oil), Red Grape Juice Concentrate, White Grape Concentrate), Dried Raspberries (2%), Raspberry Juice Concentrate (2%)), Gluten Free OATS (42%), Virgin Coconut Oil, Rice Starch, Colour: Beetroot Red, Natural Flavourings: Raspberry (0.005%).
May contain traces of nuts, sesame or peanuts. This product contains fruit which may contain pips, stalks and may cause staining.
Untouched food Vanilla Chickpea Fudge
All of Untouched chickpea fudge is made predominantly from chickpeas which are a natural source of protein and "good" carbohydrates making their fudges the perfect healthy treat.
Free From:
Gluten
GMO ingredients
Additives
Preservatives
Refined sugars
Ingredients: Chickpeas, Coconut Oil, Muscovado Sugar, Vanilla
Grab 20% off at Vegana Marketplace with code 'treat20'
Enjoy Raw Vanilla Caramel Filled Chocolate Bar
Enjoy use the very best Madagascan vanilla in the caramel centre of their vegan Velvety Vanilla Caramel Bar, making it taste exquisite.
Enjoy the delicious contrast between the taste of sweet caramel with a hint of vanilla, and Delightfully Dark 70% dark chocolate.
This bar tastes so good it's hard to believe it's free from dairy, refined sugar, gluten and soya…If you love the taste of vanilla, this bar is bound to be a winner!
Ingredients: Coconut Sugar, Cacao Butter, Raw Cacao Powder, Water*, Coconut Oil, Vanilla Powder
*Not organic
Nakd Double Chocolish
Are you a chocolover looking for a vegan chocolate alternative? Do you go loco for coco? Then you'll go crazy for the NEW Nakd Double Chocolish Bars!
Adding dreamy indulgence to everyday snacking these aren't your average vegan snacks PLUS they're 1 of your 5 a day!
These beauties have a soft, heavenly fruit and nut centre made of just cashews, peanuts, dates and delicious cocoa with a sprinkling of sea salt. The bars are then dipped and drizzled in rich, smooth Nakd Chocolish – their amazing new wholefood answer to chocolate.
Don't worry if they sound too irresistible to miss, these Nakd bars are designed to meet as many dietary requirements as possible. Being made of 100% natural ingredients, the bars are wheat, gluten and dairy-free as well as being vegan-friendly.
Ingredients: Dates (50%), Cashews (16%), Raisins (13%), Peanuts (7%), Cocoa butter (6%), Cocoa (2%), Cocoa mass (2%), Tigernuts (1%), Rice flour (1%), Sea salt (<1%), Emulsifier: Sunflower lecithin and a hint of natural flavouring. That's it!      
May contain traces of soya, milk, other nuts and the odd shell or pit piece.
Deliciously Ella Chocolate Orange Dipped Almonds
OK firstly, these smell AMAZING.  And thankfully taste just as good – crunchy, moreish and just so delicious. Roasted almonds dipped in a thin layer of vegan chocolate with a zesty hint of orange. Vegan friendly. high in fibre. store in a cool, dry place.
Ingredients: Dark chocolate (50%) (cacao mass, coconut sugar, cacao butter), roasted almonds (50%), orange oil.
Flawsome Sweet & Sour Apple
We're a little bit obsessed with Flawsome in our house. I've had to ration our son as he'd drink 100 a day if they were in the fridge! We've definitely had a 'fight over the last can' situation more than once 😄.  Their story and mission is too great to write here so do check out their website!
Absolutely nothing artificial – no added sugar or sweeteners
Low calorie juice drink – only 60 kcal per can!
FAIRER FOR FARMERS:
Paying premium for produce
Saving the rejected
Helping the planet
SUSTAINABLE PACKAGING:
BPA free packaging
Ingredients: Apple Juice (100%) + sparkling water, natural flavourings, antioxidants: Vitamin C
Deliciously Ella Apple, Cinnamon & Almond Nut Butter Balls
Sweet & fruity, we blend dates, apples, almonds and cinnamon into delicious balls, before filling them with a creamy almond butter and cinnamon centre. A go-to afternoon pick-me-up, made in small batches with just six simple ingredients.
Ingredients: Dates, Roasted Almond Butter (22%), Dried Apple (12%), Almonds (8%), Gluten Free Oats, Cinnamon
Brave Superfood Roasted Peas Sea Salt & Vinegar
Tangy is its middle name – a classic flavour recreated using all-natural spirit and malt vinegar from Staffordshire. Full of protein and fibre, Brave's pulses will keep you powered and fuller for longer. All that for just 130 calories!
Born in Brave's home kitchen, they use only natural ingredients to create bold and vibrant flavours. Gram for gram, pulses are one of the most sustainable sources of protein on the planet.
Ingredients: Yellow Split Peas, Rapeseed Oil, Sprit Vinegar Powder, Sea Salt, Rice Flour, Malt Vinegar powder (Barley), Acid: Citric Acid. Packed at locations that handle nuts, peanuts and gluten.