As summer holidays approach, you'll need grab and go healthy snacks more than ever so here's what was in our July healthy vegan snack box!
N.B Our mini box contains a selection of items from the full size box.
Pri's Puddings Raspberry Jam Pop Squares
Indulge in these scrumptious pastry bites filled with a sweet and tangy raspberry jam filling
Made of only 5 ingredients, they're also vegan, gluten free and contain less than 50% of the sugar of the original Pop Tart!
Pri's Puddings combined the simplest wholefood ingredients to create a decadent healthier dessert and their indulgent and quirky "Pop Squares" are perfect for snacking on-the-go.
100% recyclable packaging. Store in a cool, dry place.
Ingredients: Gluten Free Oats, Coconut Oil, Dates, Coconut Sugar, Raspberries. Produced in a facility that handles eggs, milk, sesame, soya, sulphates, peanuts and tree nuts.
Rollasnax Salt & Pepper Trail Mix
Sweet Potato, pink salt, black pepper and a quartet of nuts all come together to help create our Salt and Pepper Wild Trail Mix in a snack that offers total satisfaction. Made only using the highest quality natural ingredients, Rollasnax have coated cashews, walnuts, brazils and pine nuts with sweet potato and spices to create a taste sensation like no other. The result is a healthy energy boost whenever you need one. This product is handmade by the team at Rollagranola, vegan, gluten-free and free from added sugars.
Can be eaten with more or less anything at any time or just on its own straight out of the bag.
Ingredients: Whole Sweet Potato (25%), Cashews Nuts, Sunflower seeds, Walnuts, Brazil Nuts (11%), Pine nuts, Chia Seeds, Apple, Onion, Sesame seeds, Hemp seeds, Coconut oil, Pink Salt, Black Pepper, Cardamom seeds.
Wild Cassava Chips Salt & Vinegar
Exciting and adventurous, like roaring through the jungle and swinging from the trees, these punchy and invigorating cassava chips will take you back to your natural earth roots.
Ingredients: Cassavas, RSPO-sustainable palm oil, salt and vinegar seasoning (maltodextrin, tartaric acid, malic acid, citric acid, sea salt). Store in a cool dry place. Produced on a site that does not process any type of nuts or gluten products. Product of Ecuador.
Nakd Banana Bread
The Nakd Banana Bread bar is a beautiful morning treat bursting with incredible flavours. The fabulous banana taste is delightfully complimented by a sprinkle of cinnamon, nutmeg and walnuts. The perfectly soft consistency is ideal for a morning snack, whether you have it by itself or alongside a cup of tea or coffee. And the best thing? It's made from 100% natural ingredients!
Ingredients: Dates (38%), Bananas (23%), Gluten-free oats (20%), Raisins (8%), WALNUTS (8%), Fruit extract (apple, carob) (4%), and a hint of natural flavouring Cinnamon & Nutmeg.
May contain traces of soya, peanuts, other nuts and the odd shell or pit piece 🙂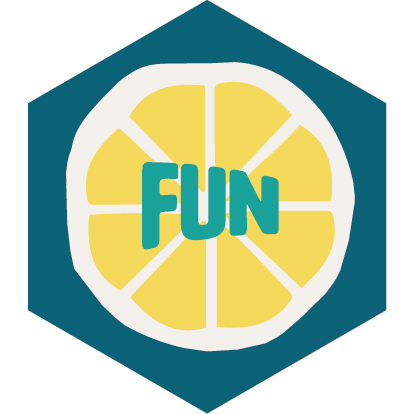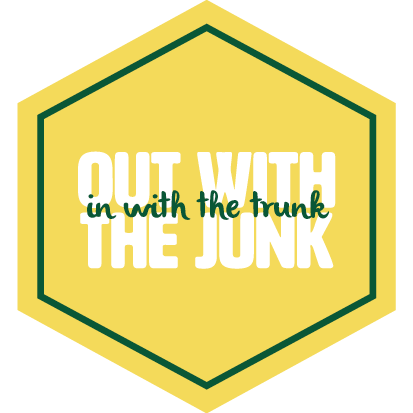 Conscious Chocolates Chocolate Orange Figs
Award winning – Fig pieces coated in dark chocolate with essential oils of sweet orange and tangerine. Conscious Organic, Vegan and Raw Chocolate Orange Figs combines two tastes and marries them together creating pure bliss! The Conscious range are all free from gluten, soya, dairy and refined sugars.
These juicy Turkish Figs are generously coated in a mouth-watering Orange and Tangerine chocolate for a true taste sensation! Chocolate snacking just got better! The Cacao is from Peru and blended for longer for a creamier taste which will have you reaching for more!
All their chocolates are handmade in their kitchen in Sussex which is powered by 100% renewable energy sources.
All of the packaging is plastic free, recyclable and home compostable. The coloured printing is achieved through the use of vegetable inks, finished with a water-based varnish.
66% Peruvian cacao solids. Made in the UK. Cacao products from Peru, coconut blossom sugar from Indonesia, coconut oil from the Philippines, carob from Spain, tangerine oil from South Africa, orange oil from Brazil, cinnamon from Madagascar and sea salt from Israel.
Ingredients: Organic Dried Figs, Cacao Butter, Coconut Blossom Sugar, Peruvian Cacao Powder, Carob Powder, Coconut Oil, Orange Oil, Tangerine Oil, Cinnamon, Salt. Cacao solids 62% minimum.  Packed in a factory that handles nuts.
Symmetree Chocolate Chip Cookie Dough Bar
Are you a cookie dough lover? If so, you're in luck! Symmetree combine creamy cashew butter, hazelnuts, coconut, vanilla and dark chocolate to create something truly out of this world. Dessert will never be the same after you sink your teeth into this bar!
Ingredients: stone ground cashew butter*, hazelnuts*, dates*, maple syrup*, ground flax seeds*, dark chocolate chips* (unsweetened chocolate*, coconut sugar*, cocoa butter*), coconut*, vanilla extract*, Himalayan salt. *organic ingredients. Made in a facility that also handles peanuts.
Rhythm 108 Hazelnut Praline Dark Chocolate Bar
Organic oat, hazelnut and quinoa bar covered in a chocolate coating (55% minimum cocoa solids).
Organic
Consciously Crafted, Deliciously Swiss
Made without Palm Oil
Source of Fibre
With Swiss Dark Chocolate
Gluten-Free
Suitable for vegans
44% Less sugar than comparable product in category
Ingredients: Raw Cane Sugar*, Hazelnuts* (20%), Cacao Mass*, Cacao Butter*, Gluten Free Oat Flour* (10%), Agave Fiber*, Sunflower Oil*, Quinoa* (>1%), Emulsifier (Sunflower Lecithin*), *Organic. May contain traces of Milk and Almonds.
Native Sweet Chilli Popped Lotus Seeds
These Lotus Seeds are sweet, spicy and ridiculously moreish. Every pack delivers the perfect pick-me-up at any time of the day, from a mid-morning wake up to crunch with your lunch. Think of them as having the crunchiness of a crisp and as light as popcorn.
Vegan & Gluten Free
87 calories per bag
60% less fat than crisps
Packed with plant-based protein
Made in the UK
Ingredients: Lotus Seeds, Rapeseed Oil, Sugar, Rice Flour, Sea Salt, Yeast Extract, Garlic Powder, Onion, Tomato, Chilli, Ginger, Natural Flavouring, Parsley, Acid: Citric Acid, White Pepper, Paprika Extract, Fennel Extract. Allergen warning: Made in a facility that handles nuts. May contain occasional seed shell pieces.
Jungle Fruits Dried Dragonfruit
Dragonfruit, also known as Pitaya, is a superfruit which originates from Central America and Asia. It has a light sweet taste and is like a mix between apple and kiwi. Jungle Fruits' dried dragonfruit have nothing added at all. They are full of powerful vitamins and minerals. Get the taste of the Jungle today.
Jungle Fact – Dragon fruit grows on a cactus that blooms for one night per fruit cycle
Ingredients: 100% Dried Dragonfruit. May contain nuts.
Jungle Fruits Lychee
Spread your taste buds and explore the authentic taste of the jungle.  Lychee is a superfruit indigenous to South-East Asia and is part of the soapberry family of fruits. It is floral, fragrant, flavourful and completely raw. It is a tropical fruit full of fibre and minerals including Vitamin B & C. Lychee can be eaten as a tasty snack, blended into cocktails, juices, smoothies, salads and desserts.
Ingredients: 100% Dried Lychee. May contain nuts.
MAWish Organic Matcha Blend – Liquid Energy
Use Liquid Energy for a boost of energy or to aid focus…Struggling to concentrate? Looking for sustained energy without the coffee jitters? Look no further!
Liquid Energy is nutrient-dense organic ceremonial matcha blend formulated to optimise your focus or power through your workouts. Liquid energy is an excellent source of antioxidants, vitamins, minerals and polyphenols.
This smooth, comforting coffee alternative is the perfect way to wake up in the morning or offers a great pick me up any time of day. 
Instructions: Add half teaspoon of LIQUID ENERGY to a cup and form a smooth paste with a little hot water. Then fill your cup with hot milk/mylk. (Optional: add your choice of sweetener).
Ingredients: Organic Ceremonial Matcha (Japan) and Organic Vanilla Beans
Happy Inside Pomegranate, Lime & Mint Drink
Delicious non sparkling soft drink in a can. Great for those afternoon PEP me up moments that make you feel happy on the inside. Drink chilled from the can daily as part of your morning routine, or pour over ice into your favourite glass for an afternoon/evening delight.
Natural Ingredients
No Bubbles, No Bloat
No Added Sugar
Vegan & Gluten Free
Only 75 Calories Per Can
100% Recyclable
Drink ice cold for maximum refreshment!
Happy Inside drinks contain Japanese knotweed for tummy well-being.
Promotes a healthy microbiome – the happy bacteria in your gut*
Used for thoooousands of years – it's known as a rich source of antioxidants*
Helps support the immune system – an excellent source of vitamins A and C*
See how the ingredients contribute towards your gut health…
JAPANESE KNOTWEED makes you and your gut happier by contributing to the microbiome, the happy bacteria in your gut, so you can feel less stressed and anxious. It's a very good source of the anti-inflammatory 'resveratrol' – a potent antioxidant that has positive effects on your gut. Inflammation is what triggers an unhappy gut so we need to counteract this inflammation.  It contributes towards the normal function of your immune system, to keep you feeling full of life and protected. It has been used for thooooosands of years to treat gut ailments…finally a use for that pesky plant!
POMEGRANATE has a positive effect on the happy gut bacteria (Bifidobacterium and Lactobacillus). Scientists have concluded it potentially work as a prebiotic, stimulating the growth of good gut bacteria.
LIME helps break down food for better digestion and is packed with flavonoids that help with digestion.
MINT is packed with nutrients like iron, magnesium and folate. Magnesium is just as important for your heart as your gut, it helps food move along through your digestive system
Ingredients: Water, fruit juices from concentrate (white grape, lime, pomegranate, aronia), natural mint extract, Japanese knotweed extract
P-Stash Mint and Lemon Pistachios
Exciting and exotic. Be prepared for a tingling taste experience with these mint-lemon nuts from P-Stash. Experience the strong pistachio aroma combined with a fresh touch of Moroccan nana mint and a sprinkle of lemon. The nana mint is considered the queen of mint varieties because of its healing, refreshing and cooling properties, and its natural, mild sweetness. Nana mint gives any dish an aromatic variation and a hint of freshness without being too intrusive.
These delicious P-Stash nuts combine perfectly with Gin Tonic, Cuba-Libre, salad & fish dishes.
P-Stash has its origins in Iran, which is also called the motherland of pistachios. The desert-like climate is particularly important for the flowering of these premium pistachios. The nuts are slowly roasted in small quantities in a factory in Berlin, according to the traditional Persian method. This gives the nuts a lot of time to develop their full aroma. The perfect spice combinations give the nuts a special touch and ensure an unforgettable taste experience.
Ingredients: Pistachios with shell (95.79%), Salt (1.92%), Mint (1.34%), Citric acid (0.96%)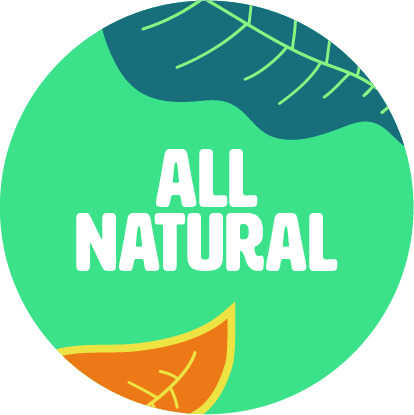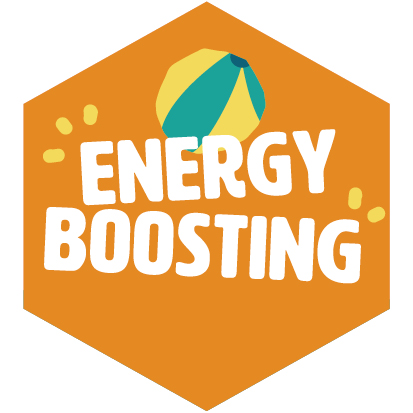 Banabar Lemon & Almond
Organic Banabar Lemon & Almond is a delicious organic fruit & nut bar with a tangy touch.  It is entirely natural and organic. The main ingredient is the delicious dried banana, but Banabar add tasty extras like almonds, dates, sunflower seeds, dried lemon, and lemon essential oil. Every bar is 100% plant-based, gluten free with no added sugar.
Organic
Gluten Free
Vegan
No added sugar
Only 6 ingredients
Delicious
Natural energy booster
Great before and after sport
Banabar is perfect for those cravings in between meals or for a quick snack on the go. And with the natural energy it contains, it ́s great before or after sport. With natural goodness, it's a genuinely balanced, nutritional snack. Each 40g bar contains the same sugar content as one regular-sized banana, as well as a healthy balance of protein, fibre and fat.
Banabar are committed to making a positive impact. As well as their organic ingredients, they also give 1% of our revenue to help support the banana farming communities we work with. Do Good While Snacking. https://www.banabar.com
Ingredients: Dried Banana* 46%, Almonds* 23%, Dates*, Sunflower Seeds*, Dried Lemon* 0.9%, Lemon Essential Oil*. *Organic. May contain traces of other nuts and sesame. Gluten Free.
Vive Peanut Butter & Jelly Protein Bar
Sweet raspberries, sour cherries, juicy cranberries and goji berries, all floating in a sea of creamy peanut butter and crunchy peanuts. Blended together to make the most elegant of chocolate covered protein bars.
This classic combination of sweet and salty is packed with:
9g Protein
6g Fibre
24% Peanuts
Ingredients: Peanuts (24%), 74% Organic Dark Chocolate (14%) (Cocoa Mass, Organic Cane Sugar, Cocoa Butter, Vanilla Powder), Dates, Chicory Fibre, Pea Protein, Protein Crispies (Pea Protein, Manioc Starch), Cocoa Butter, Concentrated Grape Juice, Rice Starch, Rice Protein, Sour Cherries (3%) (Cherries, Sugar, Sunflower Oil), Goji Berries (2.7%), Emulsifier: Sunflower Lecithin, Cranberries (1.6%) (Sugar, Cranberries, Sunflower Oil), Freeze Dried Raspberries (1%), Sea Salt, Natural Flavouring. May contain traces of Milk, Soy and Other Nuts.
Raw Health Date & Brazil Bar
This bar is absolutely delicious, with the perfect balance of brazils to dates, it feels like a really substantial treat, keeping you full for longer and helping you power through your day.
Gluten free, vegan and all that good stuff!
Ingredients: Dates* (59%), Brazil Nuts* (27%), Almonds*, Almond Paste*, Coconut*, Vanilla Powder*. *= Certified Organic Ingredients. May contain occasional pieces of nut shells or fruit stones.
Ombar Blueberry & Acai Raw Chocolate
Delicate, floral flavoured dark chocolate, combined with zingy blueberry and acai berry for a unique, fresh bar. With a cacao content of 60% and made using cacao sourced directly from Ecuador, the result is a deliciously distinctive, fruity taste experience.
Ombar keep their cacao unroasted to preserve the heat-sensitive polyphenols (healthy plant compounds), ensuring chocolate stays nutrient-rich and full of flavour, as nature intended.
Ingredients: Unroasted Cacao*♦, Coconut Sugar*, Cocoa Butter*♦, Blackcurrant Powder*, Blueberry Powder* (2.3%), Raspberry Powder*, Acai Powder* (1%). Cocoa solids 60% minimum. May contain nuts. *Certified organic. ♦Fair trade certified according to the Fair for Life standard (63%).
Ombar Coco Mylk Chocolate
Delightfully creamy 'mylk' chocolate, made using Ecuadorian cacao and smooth, creamed coconut for a delicious melt in the mouth bar. This bar contains 55% cacao solids and billions of added live cultures.
Vegan
Dairy free
Fair Trade
Organic
Unrefined coconut sugar
Ingredients: Unroasted Cacao*♦, Coconut Sugar*♦, Creamed Coconut* (20%), Cocoa Butter*, Vanilla Extract*, Live Culture: Lactobacillus Acidophilus. Cocoa solids 55% minimum. May contain nuts.*Certified organic. ♦Fair trade certified according to the Fair for Life standard (65%).
Nutrilicious Dark Chocolate Covered Pumpkin Seeds
Crunchy pumpkin seeds coated in a thin layer of delicious dark chocolate (60% cocoa solids).
A healthy snack to satisfy sweet cravings without much sugar or carbohydrates.
Great after the gym and sprinkled on desserts or your morning breakfast.
A fun, tasty way to get kids to eat more seeds.
Per bag:
8g plant protein
3g carbs
2g sugar
3g fibre
Keto friendly, Vegan, Gluten Free, Organic
Ingredients: Pumpkin seeds* (82%), dark chocolate* (18%) [cocoa mass*, raw cane sugar*, cocoa butter*], glazing agent* (gum arabic*) *Organic Ingredients. Made in a factory that also handles nuts, peanuts, milk, egg, soya, sesame
Nutrilicious Himalayan Salt Pumpkin Seeds
Crunchy pumpkin seeds coated in Himalayan salt.
A healthy savoury snack to keep you feeling fuller for longer.
Enjoy this snack anytime without feeling bloated.
We're great after the gym and sprinkled on salads or soups.
This snack is a plant-based alternative to meat snacks, offering similar nutrition in a sustainable way.
Per bag:
10g plant protein
1g carbs
3g fibre
Keto friendly, Vegan, Gluten Free, Nut & Peanut Free, Organic
Ingredients: Pumpkin seeds*, Himalyan salt, glazing agent* (gum arabic*) *Organic Ingredients. Made in a factory that also handles milk, egg, soya
Dragonfly Happy Times Tulsi Tea
Sweetly aromatic tulsi is an ancient herb for our busy, modern times. Also known as Holy Basil, it is traditionally used to promote everyday wellbeing and vitality. Dragonfly blended it with lemon balm, lime flower and hemp seed for a deliciously upbeat, blues-busting cup.
For a perfect cup use fresh, boiled water. Infuse for 2-4 mins according to taste.
Ingredients: Organically grown tulsi vana, lemon balm, limeflower, ginger, spearmint, hemp seed, peppermint and fennel seed.
Dragonfly Inner Aloe Harmony Tea
For this tea, Dragonfly have blended aloe vera, seaweed, lemongrass and baobab with fresh green rooibos for a soothing, caffeine free cup. Light and subtly umami with cleansing citrus notes, it is naturally alkalising to help neutralise acidity, balance the system, and promote inner harmony.
For a perfect cup use fresh, boiled water. Infuse for 2-4 mins according to taste.
Organically grown green rooibos, fennel seed, lemon myrtle, ginger, lemongrass, ascophyllum, baobab and aloe vera.