As the months go by we need to get more creative than ever to produce a box full of new and exciting snacks for our lucky subscribers to try and this means lots of exotic and unique items that you'll have never come across in the shops. We have some amazing products lined up for the next few months and here are just a few!
N.B Our mini box contains a selection of items from the full size box.
Karma Peri Peri Popped Lotus Seeds
Made from popped lotus seeds, Karma Bites is the new, healthy and delicious way to snack.  Karma Bites is vegan, gluten-free, non-GMO, free of any chemicals and has no refined sugar or palm oil.  It is also packed with protein and minerals. 
Ingredients: Popped Lotus Seeds, Olive Oil, Red Chilli, Black Pepper, Garlic, Onion, Sea Salt, Citric Acid. Produced in the same facility that processes nuts and seeds.
Get Fruity Mango Flapjack Bar
This Marvellous Mango bar is a mix of real mango chunks, mango juice and chewy oats, all blended together with virgin coconut oil and baked to perfection. The natural way to start the day and a great healthy snack for all the family.
Ingredients: Fruit and Fruit Juices from Concentrate (45%) (Dried Mango (15%), Raisins (raisins, vegetable oil), Mango Juice Concentrate (9%), Orange Juice Concentrate, White Grape Concentrate), Gluten Free OATS(42%), Virgin Coconut Oil, Rice Starch, Colour: Mixed Carotenes, Natural Flavourings: Mango (0.003%). May contain traces of nuts, sesame or peanuts. Our product contains fruit which may contain pips, stalks and may cause staining.
Doisy & Dam Maca, Vanilla & Cacao Nibs Chocolate
Delicious Colombian dark chocolate, sweet vanilla, malty maca & crunchy cacao nibs.
All Doisy & Dam's chocolate is palm oil free, ethically sourced, made from natural ingredients and Vegan Society certified.
Ingredients: Cocoa mass, sugar, cocoa butter, cacao nibs (5%) maca powder (2%), vanilla extract (0.5%). Cocoa solids 70% minimum. May contain traces of milk, soya, gluten and nuts
Eh-Co – CocoSweet Candied Coconut Snack – Heavenly Caramel
These sweetened coconut snacks are DELICIOUS!! So come. Lose yourself in an exotic trip of indulgence to Bakingili, a destination awash with coconut lined beaches along the West Coast of Southern Cameroon. Etinde House Company (Eh-Co) brings you a quintessentially Cameroonian street snack. This time with a salty caramel flavour. You'll be left wondering how you could ever do without something so moreish.
Let the authenticity of CocoSweet; their luxury, handcrafted, candied coconut snack bring the spicy vibe of these volcanic shores straight to your palate.
Ingredients: Coconut (96.6%), Brown Sugar (2.7%, Salted Caramel (0.7%)
https://eh-co.co.uk
Indie Bay Pretzel Thins – Lightly Salted
To those of you looking for an authentic pretzel experience combined with a light, snappable, crisp-like texture we say: "look no further." This is timeless snacking reinvented, with twice the protein of crisps, and less than half the fat. Salty, satisfying, classic.
Ingredients: Spelt flour (55%), Wheat Flour (37%), Sunflower Oil, Salt, Barley Malt Extract, Yeast, Raising Agent: Sodium Bicarbonate. Made in a factory that also handles Milk, Egg, Soya, Peanuts, Treenuts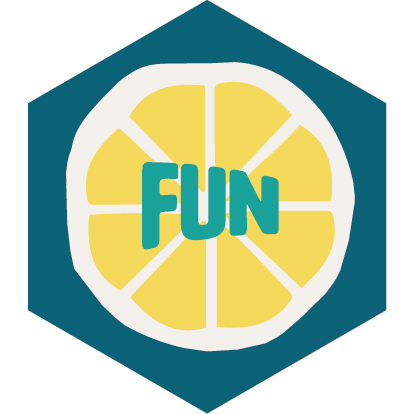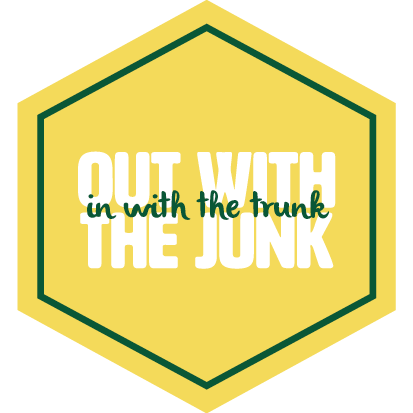 Vegelove Energy Love Energy Ball
Handmade with love in the heart of Sussex
Handmade raw energy balls made in small batches using natural ingredients, including goji berries, raw cacao and cacao nibs, almonds, maca. Provides a delicious slow release energy boost to your day..
Ingredients: Dates, cashews, almonds, goji berries, linseeds, cacao powder, raw cacao nibs coconut, maca. May contain traces of gluten, soya, sesame seeds and other nuts. May contain fruit stones. Made using natural ingredients, store in a cool dry place, packaged in a compostable bag. Suitable for vegans.
Vive Better Brownie Orange Choc
Say hello to Better Brownies. Vive's signature 'healthy indulgence' has been reimagined in flavours you know and love.
A fudgy, decadent and smooth brownie centre made with silky cashew butter and enrobed in rich Belgian chocolate. Each flavour has their own unique taste and texture from crunchy almonds to chewy fruit pieces.
If that wasn't enough, Vive's brownies are packed with punchy plant proteins and immunity boosting vitamins. Indulgent snacking has finally been reVived.
Ingredients: Cashews, Dates, Chicory Fibre, Chocolate (13%) (Cocoa Mass, Sugar, Cocoa Butter, Emulsifier; Soy Lecithin, Natural Vanilla Flavouring), Almonds, Pea Protein, Concentrated Grape Juice, Rice Starch, Rice Protein, Cocoa Butter, Cocoa Powder, Emulsifier: Sunflower Lecithin, Salt, Vitamin Mineral Complex (Vitamin C, Iron, Zinc, Copper, Vitamin B6, Vitamin A, Folic Acid, Sodium Selenite, Vitamin D3, Vitamin B12), Orange Oil, Natural Flavouring. May contain peanuts, other nuts and milk.
Makan Snacks – Nutty Cacao Peanut Butter Cups
You'll want to take these little cups with you everywhere! Organic chocolate with a peanut butter centre. Made with 100% natural ingredients. Vegan Friendly. Natural. Free from gluten, dairy and refined sugars.
Ingredients: 67% Cacao Organic Chocolate (cocoa mass, coconut blossom sugar, cocoa butter – contains cocoa solids 67% minimum)(49%), Peanuts (45%), agave, sea salt. May also contain traces of nuts and soy. Made in a factory that handles gluten and dairy.
Honest Bean Co BBQ Roasted Beans
Enjoy these roasted fava beans as a snack with a glass of something cold (kombucha's perfect!) – or as a tasty protein hit post-workout.
Ingredients: Fava Beans 80.3%, Rapeseed Oil, Seasoning (Rice Flour, Sugar, Spices (Paprika, White Pepper, Pimento, Clove), Salt, Onion Powder, Garlic Powder, Yeast Extract, Caramelised Sugar Powder, Citric Acid, Smoke Flavouring, Paprika Extract) 9.1%. May contain traces of nuts, peanuts, sesame or soya. Store in a cool, dry place away from bright light. Keep airtight after opening.
Dash Water Blackcurrant Sparkling Water
British sparkling spring water infused with whole, misshapen Blackcurrants for a fruity dash of flavour.
Ingredients: Carbonated Spring Water, Blackcurrant Extract, Natural Flavourings, Tartaric Acid
Nutmad Activated Nuts Cashews, Maple, Rosemary
Nutmad flavour these delicious activated nuts slightly with maple syrup to make them sweet enough to satisfy your sweet tooth, but low enough to keep the sugar content low.
The cashews are also flavoured with rosemary and the flavour is subtle so you can still taste the delicious nuts. For the walnuts, we use the maple syrup and add sea salt flakes to give them the salted caramel taste.
Ingredients: Cashew nuts, maple syrup, rosemary.
Urban Fruit Dried Pineapple
Gently baked at low temperatures to maintain nutrients and juiciness.
Source of vit C, No sulphites, High fibre, No added sugar, Gluten free, Vegan friendly, Kosher – KLBD
Ingredients: Pineapple
NUTRATEA NutraRelease – Water Retention Tea
Helping to manage the flow and balance of fluids, NutraRelease's combination of natural-source botanicals includes Dandelion to help maintain normal urinary flow and urinary tract function plus Parsley which contributes to the excretory function of the kidneys.
MAINTAINS NORMAL URINARY FLOW
Dandelion Root, Uva Ursi, Buchu Leaves, Nettle and Corn Silk help to maintain the health of the urinary system and contribute to normal urinary elimination functions.
ENHANCES THE ELIMINATION OF WATER
Dandelion Root and Nettle sustain the body's detoxification by stimulation of diuresis and facilitates the elimination functions of the organism.
SUPPORTS BLADDER FUNCTION
Uva Ursi helps to maintain normal bladder function.
SUPPORTS DIGESTIVE ELIMINATION FUNCTIONS
Dandelion Root and Corn Silk stimulate digestion and contribute to normal stomach function.
Ingredients: Dandelion root (20%), Urva Ursi (20%), Parsley (20%), Nettle, Corn Silk, Bachu Leaves & Juniper Berries. Made in a factory that handles soy, mustard, celery, sesame and nuts.
www.nutratea.co.uk
NUTRATEA NutraDefence – Cold & Flu Tea
A supportive blend to help strengthen immunity, provide relief and enhance the body's ability to fight the common cold, while protecting against further viruses.
SUPPORTS THE IMMUNE SYSTEM
Elderberry, Liquorice, Mullein, Ginger, Ginseng and Thyme contributes to the natural defences and proper functioning of the immune system.
AIDS NORMAL FUNCTION OF AIRWAYS
Liquorice, Ginger, Boneset and Thyme maintains optimal activity of respiratory tract immunity, improve the symptoms from flu and other infections of respiratory tract and help with dry coughs.
RICH IN ANTIOXIDANTS
Astragalus, Elderberry and Thyme contain naturally occurring antioxidants that help protect your cells and tissues from oxidation.
SOOTHES YOUR MOUTH AND THROAT
Eucalytpus, Calendula, Mullein and Thyme provides relief in case of a tickle in the throat.
Ingredients: Liquorice (15%), Eucalyptus (15%), Astragalus (10%), Elderberry (10%),
Ginger (10%), Ginseng (10%), Thyme, Boneset, Calendula & Mullein. Made in a factory that handles soy, mustard, celery, sesame and nuts.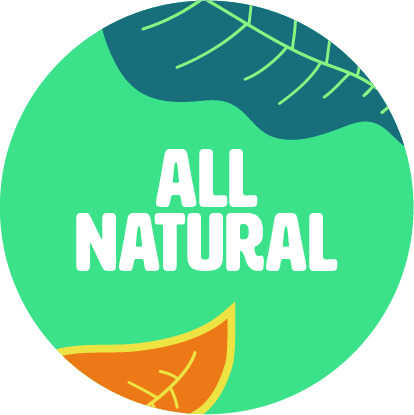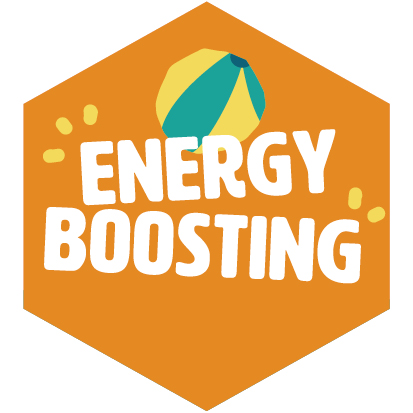 Tribe Doisy & Dam Triple Decker Bar
Limited Edition Easter Triple Decker, in collaboration with the UK's leading vegan chocolate brand Doisy & Dam. The Nut Butter Triple Decker has a crunchy protein granola base, a thick peanut butter filling and a vegan chocolate layered topped with Doisy & Dam dark chocolate drops
9g Plant Protein.
40% Less Sugar than competitors.
10 Vitamins and Minerals for energy release.
Vegan + Gluten Free.
Ingredients: Peanut Butter, Dark Chocolate, Pea Protein, Doisy & Dam Chocolate Drops, Buckwheat, Chicory Fibre, Coconut Sugar, Sunflower Seeds, Cocoa Butter, Date Syrup, Peanuts, Almonds, Cocoa Powder, Emulsifier: Sunflower Lecithin, Cashew Nuts, Cacao Nibs, Chia Seeds, Natural Chocolate Flavouring, Sunflower Oil, vegetable fibre, sea salt, TRIBE vitamin & mineral blend. Made on a site that also handles other nuts, egg, milk, sesame & sulphites.
Tribe Infinity Natural Vegan Energy Bar (Choc Salt Caramel)
TRIBE Infinity Bars provide slow-release natural energy from wholegrains, nuts + nutrient-rich ingredients such as cacao nibs. Each bar is 100% natural, vegan, and 60% less sugar than leading competitor energy bars. Built for Performance.
Nutrient-rich energy nutrition
60% less sugar than competitors
Slow-release energy
7g Protein
Source of copper for energy-yielding metabolism
Dairy Free, Vegan + Gluten Free
Ingredients:  Gluten free oats, Buckwheat, Teff, Brown rice syrup, Sunflower seeds, Cashews, Coconut sugar, Cocoa nibs, Cocoa butter, Cocoa powder, Sunflower oil, Sea salt, Natural flavouring. Made on a site that also handles other nuts, egg, milk, sesame & sulphites.
Biostyle – Amore Organic Raw Bonbon Rose & Chocolate
These Organic Raw AMORE BONBON Rose & Chocolate bites are heavenly – love at first bite! Biostyle are an awesome healthy snack discovery and we can't wait to share more of their snacks in the future!
Ingredients: dates* 53.4%, almonds*, cashews*, choco drops*13%(cocoa mass, coconut sugar, cocoa butter), rose petals* 2.7%, cocoa butter*, Lactobacillus bulgaricus¹(vegan). *Raw ingredients from organic agriculture. May contain occasional pieces of fruit pits, nut shells and traces of other nuts, peanuts and sesame.
Biostyle – Amore Organic Gluten Free Carob and Cashew Cookie
BioStyle Ltd, founded by Evgeniya and Dimitar Stamenov, is a company devoted to the idea of producing organic foods since 2012. It was created by their inner motivation to produce healthy alternatives to everyday snacks and sweets that are accessible to everyone.
"Our goal is to use renewable energy as we understand the great need of a change in the way we take care of the environment."
Ingredients : Oat flour (gluten free)*, coconut oil*, raw cane sugar*, cashews* 7.6%, wholemeal sesame tahini* , carob flour* 6.5%, dried figs*, orange oil*, raising agent: baking powder*. *Raw ingredients from organic agriculture. May contain traces of other nuts, peanuts and sesame.
H!P Creamy Original Oat M!lk Chocolate Bar
H!p source the finest cocoa from Colombia and combine with delicious creamy oat milk chocolate.
41% Single-Origin Colombian Cocoa
Deliciously Creamy
Vegan Friendly
Slave-free
Plastic-free packaging
Ingredients: Colombian Chocolate (raw cane sugar, dried gluten-free oat powder 22%, cocoa mass, cocoa butter, dried rice powder, emulsifier: sunflower lecithin, vanilla extract). Contains min. 41% cocoa solids. Made on equipment which processes milk, soy, gluten, peanuts and other nuts.
https://hipchocolate.com
Unrefined Foods Masala and Paprika Crunch
BAKED crunchy granola clusters made with toasted whole grain, gluten free oats and puffed rice, mixed seeds, cashew nuts and authentic Indian spices – garam masala, madras curry and turmeric.
EAT ME: Healthy Indian snacks.  Add a spicy crunch to salads and curries or simply serve in a bowl alongside drinks.
British made using Glebe Farm gluten free oats with seeds, nuts & spices.
Ingredients: Wholegrain Oats, Seeds (20%) (Sunflower, Pumpkin, Chia), Cashew Nuts (18%), Rapeseed Oil, Vegetable Fibres (Chickpea, Maize), Maple Syrup, Puffed Brown Rice, Spices (Garam Masala, Nigella Seeds, Madras Curry Powder, Turmeric, Red Chilli Flakes), Pink Himalayan Salt.
Purely Wild Garlic Plantain Crisps
Purely plantain chips are kettle cooked, using only sustainable farmed sun-baked plantains, grown in the dark soils of Ecuador.
Ingredients: Selected plantains, sunflower oil, natural spices, salt. Packed on equipment that also pack peanuts and other tree nuts. Once opened consume the product within 2-3 days for optimal quality. Store in a cool, dry place.
The Nutty Group – Nutty Nibbles Pistachio Fudge
These Pistachio Fudge Nutty Nibbles have the protein power of the pistachio and delicious flavour of fudge. Nutty Nibbles are a vegan, organic, gluten-free, refined sugar-free, high in protein snack on the go.
Certified vegan. Certified organic. Gluten free. High protein. Refined sugar free. Comes in a plastic free, reusable, recyclable jar 4 balls inside 10g each
Ingredients: Organic dates, Organic pistachios, Organic shredded coconut, Organic almond butter, Organic cashew nuts. Made in unit where nuts and sesame seeds are handled.