Our May box was full of an exciting variety of healthy snacks, I'm not sure we can choose our favourite – can you?
N.B Our mini box contains a selection of items from the full size box.
Wholesums Softly Sweet Chilli Veg Popped Chips
Scrumptious sweet chilli adds a little exotic kick – just a touch, mind, cos their whole veg is delish enough as it is.
Whole carrot, whole pea and whole potato popped chips with sweet chilli seasoning.
Ingredients: Dried potato (43%), carrot (16%), potato (15%), peas (15%), potato starch, spinach, sunflower oil, seasoning (rice flour, chicory root extract, sugar, salt, citric acid, dried red bell pepper, garlic powder, natural flavouring, parsley, cayenne pepper, colour (paprika extract)
Wild Cassava Chips Pacific Sea Salt
Clean and crisp, like riding a pacific wave, these freshly salted cassava chips will take you back to your natural water roots.
Ingredients: Cassavas, RSPO-sustainable palm oil, sea salt. Store in a cool dry place. Produced on a site does not process any type of nuts, dairy or gluten products.
Livias Nugglets Choc Brownie
Enjoy the original plant-based squidgy choc.
Our Choc Brownie Nugglets consist of a squidgy chocolate centre coated in velvety chocolate and can be enjoyed by everyone!
Ingredients: Date Paste, Raw Chocolate (20%), Cacao Butter, Coconut Sugar, Cacao Mass, Lucuma, Vanilla. (Raw Chocolate 66% Cacao Solids)), Maple Syrup, Gluten Free Oats, Cacao Powder (10%), Himalayan Pink Salt. Produced in a factory that handles tree nuts, eggs, soya, sesame & peanut. May contain the odd date pit piece.
Spare Snacks Scrapples Apple & Strawberry Crisps
These fruity dried apple slices were technically created for kids but we're grown ups and we think they're delish so if you're not a kid – don't worry!
❤️ NO ADDED SUGAR – 100% whole fruit, with no added salt, sugar or saturated fat.
🍏 ONE OF YOUR FIVE A DAY – our high fibre snacks will contribute to your child's balanced diet. A perfect alternative to portion of fresh fruit and/or a healthy alternative to crisps or sweets.
 ❌ NOTHING ARTIFICIAL –  all natural ingredients, with all the goodness and nutritional benefits of fresh fruit without the mess. Scrapples Apple Crisps are also vegan and free from gluten, dairy and nuts.
✔️ SCHOOL  APPROVED  – at less than 44 calories per bag, our snacks meet the School Food Trusts guidelines on healthy lunchboxes and the Department for Health Nutritional Guidelines for healthier eating.
🌿  SUSTAINABLE – we use wonky fruit to help people, producers and the planet whilst helping to raise awareness of food waste. Our packaging is recyclable across the UK and we are also 100% palm oil free.
36months+ young snackers should always be supervised.
Ingredients: Apple, dried strawberry juice concentrate, strawberry juice concentrate.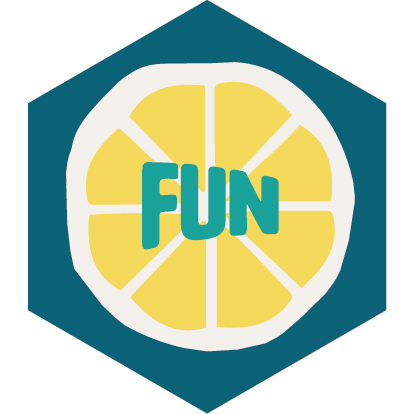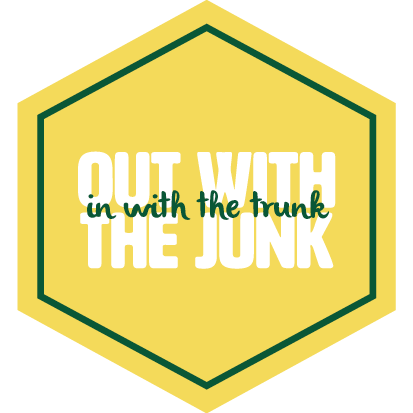 Simply Seedz Mediterranean Herb Baked Pumpkin Seeds
Great Taste Award Mediterranean Herb flavoured savoury baked pumpkin seeds
Pumpkin seeds are highly nutritious. They are high in protein, high in zinc for your immune system (very important right now) and high in magnesium for heart health.
Snack from the pack or use as a topping on salads, jacket potatoes etc.
These baked pumpkin seeds are full of crunchy goodness!
Ingredients: 95% Pumpkin seeds, 5% Mediterranean herb seasoning (sugar, salt, onion powder, rice flour, garlic powder, tomato powder, yeast extract powder, herb (parsley), citric acid, natural flavourings). Made in an environment that handles nuts.
Shores of Africa Cardamom & Black Pepper Coconut Thins
Another delicious member of Coconut Thins range, this time a savoury version with a good balance of Cardamom and Black Pepper…and Coconut!
*Free From: Gluten, Wheat, Oil, Refined Sugar, Nuts, Egg, and Dairy.
Ingredients: Coconut milk, potato starch, rice flour, organic coconut, black pepper, cardamom, fine sea salt, nutmeg, milled flaxseed, ground ginger.
Willy's ACV Water Sparkling Pink Grapefruit & ACV
+ Fermented by the small team at Willy's using Willy's ACV
+ Contains a dash of live Apple Cider Vinegar
+ Sparkling water drawn from source at Willy's farm
+ Low calorie, low in fat, low sugar. No sweeteners, no funny stuff.
Ingredients: Water, Apple Cider Vinegar (ACV), Citric Acid, Natural Pink Grapefruit Essence. Gently Carbonated. Serve Chilled.
Clipper CT Groovy Ginger
Relax away with this calming groovy ginger hemp blend. A soothing, slightly spicy infusion with lemongrass, ginger and hemp seed. The unique twist of hemp seeds makes this infusion a bit more exciting than usual!
Ingredients: Lemongrass* (30%), ginger root* (30%), hemp seed parts* (12%), lemon balm*, chamomile*, natural lemon flavouring* (5%), natural ginger flavouring (3%). *Organically produced ingredients.
Clipper CT Karma Mama
Take the stress away with this soothing hemp infusion. With the delicious flavours of chamomile, tulsi and hemp seed this blend is perfect for helping you relax.
Ingredients: Tulsi/holy basil* (34%), chamomile* (30%), lemon balm*, hemp seed parts* (12%), lavender*.*Organically grown ingredient
Pyrus Pear and Walnut Cubes
These fruit cubes are a unique snack made with Nashi Asian Pear, a nutritious fruit which has a low glycemic index.
Only 3 ingredients snack from single source – a family farm
50% of daily potassium and 72% of daily fiber intake
100% natural, no additives
Extremely low glycemic index & load and low in calories–> even for diabetics
No added sugar
Vegan, gluten and dairy free snack suitable for everyone
Made with handpicked fruits from a 10 generation family farm, that has 100% women employment and empowers women.
With a juicy sweet taste, these delicious snacks are suitable for the whole family.
Shelf life: 12 months. Store in a dry cold place. Once opened, store in the refrigerator. 
Ingredients: Pear, Walnut, Lemon.
Rollasnax Berry & Coconut Trail Mix
Tangy currants glaze coconut chips and macadamia nuts to form the base of this nutty trail-mix and the blackcurrants, redcurrants, raspberries & blueberries give lots of flavour to the coconut and macadamia mix with some added sweetness from coconut sugar helping to keep it all together. Added sweetness comes from raisins and cranberries and black pepper dusted cashews bring a savoury element to balance out the mix of flavours.
Handmade nutty snacks you can't live without. All vegan and gluten-free, made from natural ingredients. Healthy and delicious.
How to Eat: Sit back, close your eyes, and allow this nutty fruit combo to transport you to your own sun-drenched island. Staycations just got real.
Ingredients: Cashews (21%), Cranberries (cranberries, apple juice), Raisins (raisins, sunflower oil), Coconut flakes (14%), Macadamia, Raspberry, Blackcurrant, Redcurrant, Blueberry, Coconut Nectar, Avocado oil, Coconut sugar, Salt (0.3%), Black pepper.
NuSeed Carrot Cake
THE NATURAL BRAIN FOOD BAR.
✓ packed with hemp seeds that gives you 1.7g of omega-3 fatty acids.
✓ naturally sweetened with coconut blossom nectar without sugar crash
✓ for a good conscience: organic, vegan, plastic-free packed
✓ good for the environment: you plant one tree per bar sold
Naturally nutrient rich – If you aren't already eating hemp seeds, it's time to hop on the bandwagon.  In addition to their slightly nutty flavour, they contain a wealth of nutrients such as magnesium, iron, omega-3 and protein. Hemp seeds are simply incredible!
Ingredients: Hemp seeds (59%), coconut blossom nectar, hazelnut paste (10%), carrots (6%), hazelnuts, acerola, cocoa, cinnamon (0.3%). * from controlled organic cultivation
Nucao Creamy Noisette
Fully vegan.  Fully Creamy.
Nucao unleashes its creamiest alter ego: Like M!lk Creamy Noisette is the mild fusion of dark and white with strong cocoa, tender tiger nut flour, and the final touch: crunchy hazelnuts. 
Nucao is sweetened with just a touch of coconut sugar.  Coconut sugar is much less processed than refined sugar, and is also better for your blood sugar.  We also feel that coconut sugar has a wonderfully fruity hint, and further compliments the flavour of their cacao.
Ingredients: Organic chocolate bar with cacao mass and hazelnut paste. Ingredients (100% organic): cocoa mass (22%), hemp seeds, cocoa butter, hazelnut paste (17%), coconut blossom sugar, tigernut flour, acerola.May contain traces of other nuts, milk.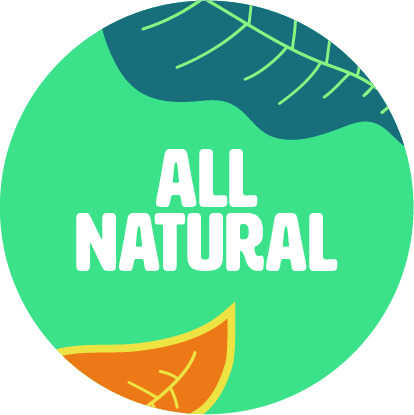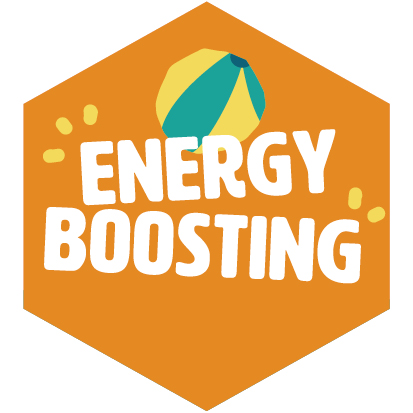 The Gut Stuff Raspberry & Coconut Bar
Date, nut and seed bar with desiccated coconut and freeze-dried raspberry
9 in 10 of us aren't getting enough fibre and The Gut Stuff are here to bring it back with the Good Fibrations snack bar. Their bars are high in fibre, with 10g in each 35g bar, a whole third of your daily fix! Your gut will thank you for it! 
Ingredients: date paste, chicory inulin, desiccated coconut (13%), chicory root fibre, almonds, sunflower seeds, freeze-dried raspberry (2%), sunflower oil.  May also contain peanuts and other nuts. May contain the occasional fruit pip or nut shell.
The Gut Stuff Peanut Butter Bar
Date, peanut and seed bar with peanut butter.
If you like peanut butter, you're in for a treat as this bar is soooo yummy! It's a new favourite at Treat Trunk HQ and really filling for a surprisingly low calorie count!
Ingredients: Date paste, chicory inulin, peanuts (18%), chicory root fibre, peanut butter (4%), sunflower seeds, sunflower oil, salt.  May also contain other nuts. May contain the occasional fruit pip or nut shell.  
V02 Vegan Lemon & Turmeric Protein Bar
Packing an 11g protein punch, introducing: Lemon and Turmeric, 100% vegan energy bar
Ingredients: Wholegrain OATS, Coconut Oil, Date Syrup, Pea Protein, Turmeric (5%), Flavour. May Contain MILK, SOYA, PEANUTS, OTHER NUTS and SULPHITES
Nine Dark Choc, Pistachio & Brazil Bar
Nine's Dark Choc, Pistachio & Brazil bar is bursting with wonderful flavours and ingredients! Take the crunch of brazil nuts, salted pistachios then add a layer of dark chocolate with crumbled pistachio on top, it is a guaranteed crowd pleaser! To add to the delight, this bar is gluten free, vegan and 100% plant protein.
Ingredients: Mixed Seeds (Sunflower, Pumpkin, Flax, Hulled Hemp) (51%), Dark Chocolate Flavour Coating (Sugar, Palm Oil*, Cocoa Powder, Emulsifier: Sunflower Lecithin) (11%), Brown Rice Syrup, Sugar, Coconut Oil, BRAZIL NUTS (4%), Raisins (4%), Dietary Fibre from Tapioca Starch, PISTACHIO NUTS (3%), CASHEWNUTS (2.5%), Vegetable Fibres (Chickpea, Maize), Sunflower seed Oil, Sea Salt. *Sustainably sourced.
Meridian Peanut & Coconut Bar
The natural way of keeping you and your family going between meals, Meridian's Sustain snack bars are made simply with nature's best sustenance…nuts!
Their delicious peanut and coconut bars contain 42% peanuts combined with coconut to create a subtly sweet snack packed full of flavour. They are high in fibre and contain manganese which contributes to a normal energy-yielding metabolism.
Proudly certified palm oil free, they believe that delicious natural nut bars simply don't need it. So they don't use it – ever!
Our plant based nut bars are gluten, dairy, soya free and packed with goodness. Suitable for vegans.
Ingredients: Peanuts (42%), brown rice malt, coconut (20%), concentrated grape juice, rice starch, brown rice bran, emulsifier (sunflower lecithin)
Definite Chocolate Villa Altagracia (57%) Macadamia and
Cashew Milk
This vegan chocolate is a real decadent treat and added a really special touch to our May box.
Tasting Notes: Nuts, Caramel. Bright caramel tones complement the rich, nutty flavour of macadamia. Vegan, Gluten Free, Soy Free, Lecithin Free
Ingredients: Organic cacao beans, cane sugar, cashew milk, macadamia.
Fellow Creatures Salted Caramel Vegan Chocolate
Stardust on your tongue.. This golden-coloured salted caramel treat is an interstellar harmony of savoury and sweet.
Ingredients: cane sugar, cacao butter, coconut, rice syrup powder, rice-starch, sea salt, emulsifier: sunflower lecithin. May contain traces of hazelnut, almonds, and pistachio.
Fellow Creatures Milkless Vegan Chocolate
Hello Creamy, goodbye dairy! A deliciously velvety, melt-in-the-mouth, (not-in-the-fingers) milk-style chocolate bar that will surely satisfy your choco-craving. It's smooooooth.
Ingredients: cane sugar, cacao beans, cacao butter, coconut, emulsifier: sunflower lecithin, Bourbon vanilla. May contain traces of hazelnut, almonds, and pistachio.
Nibble Doubly Delicious Chocolate Choc Chip
Some days you just need full on chocolate! Made with the very finest cocoa and Nibble's own bespoke, luxurious dark chocolate chips, these lux, low carb, keto-friendly bites will really satisfy those chocolate cravings without all the sugar (and none of the junk!).
LOW CARB
NO SUGAR ALCOHOLS / POLYOLS
LOWER SUGAR (JUST 3.5G PER PACK)
ABSOLUTELY NO NASTIES!
HIGH FIBRE
ALL-NATURAL
PROTEIN-PACKED
GLUTEN FREE
KETO-FRIENDLY
Ingredients: Cashews, dark chocolate chips (18%) (81% cocoa mass, coconut sugar, cocoa butter, vanilla bean powder), cocoa butter, cocoa powder, chicory fibre, coconut sugar, coconut flour, Himalayan salt, natural vanilla flavouring, antioxidant: vitamin E.
Nibble Cheeky Choc Chip Cookie Dough
Is there anything better than cookie dough?! These little bites would not be out of place in a certain cookie dough ice cream. These taste like the real deal but without all the sugar and carbs and made with the very finest ingredients. Made with Nibble's very own scrumptious bespoke, refined-sugar free dark chocolate chips. Simply delicious!
NO REFINED SUGAR
VEGAN
NO GM INGREDIENTS
70%+ LESS SUGAR*
55+ FEWER CARBS*
160%+ MORE PROTEIN*
MADE IN THE UK
PROTEIN-PACKED CASHEW BASE
LOW GLYCAEMIC INDEX
Ingredients: Cashews, dark chocolate chips (18%) (81% cocoa mass, coconut sugar, cocoa butter, vanilla bean powder), cocoa butter, coconut flour, chicory fibre, coconut sugar, Himalayan salt, natural vanilla flavouring, antioxidant: vitamin E