These healthy chocolate ice cream cups are such a treat and so healthy. My kids love them too, even the one that 'doesn't like' nuts.  Sometimes we have them for dessert, or for a healthy after school snack.  We even have them before bedtime in the summer sometimes, if they need to cool down.
It's a really well-balanced snack that tastes like an indulgent treat.  They're also really easy to make!  My recipe makes a nice big batch that will keep well in the freezer – great to keep on hand for busy days when you don't have time to cook.
I've been making them for a long time but I think I originally based them on this recipe. I would like to point out though that these are not Whole 30 compliant like stated on that blog post.
This recipe for healthy chocolate ice cream cups is pretty flexible so don't worry about measures too much.
I usually like to store food in glass which I do in the fridge but I've started storing things in plastic ziplock bags in the freezer.  Firstly as my freezer is quite small and secondly as I don't like having a glass container missing permanently!
Healthy Chocolate Ice Cream Cups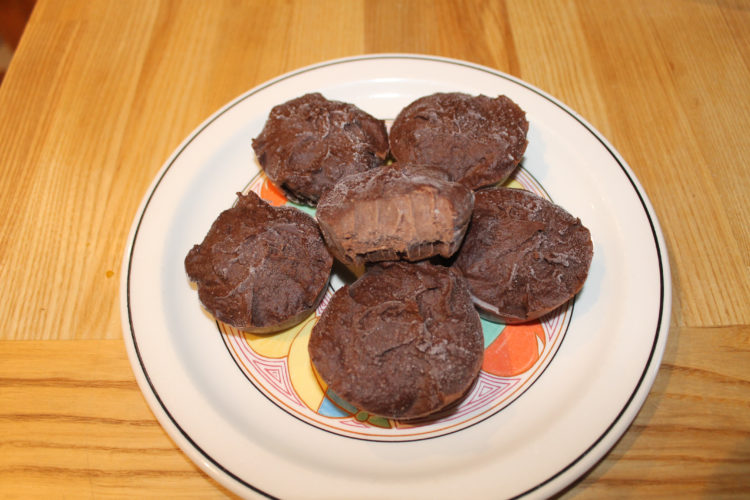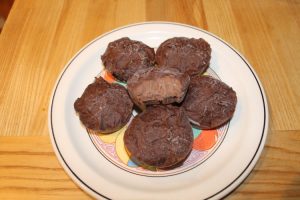 A great alternative to a processed ice cream bar or lolly
Prep Time

15 min

Total Time

8 hr 15 min
Ingredients
4 Large Bananas add more if smaller
1/3 Cup Cocoa/Cacao Powder
120 g Macadamia Nuts about 2 big handfuls
Instructions
1
Melt coconut butter in saucepan then add all ingredients to Vitamix (or other blender/food processor) and blend. Pour into silicone moulds and freeze.
2
Once frozen transfer to storage unit and store in the freezer. Leave to sit for a few minutes before eating if you can manage to!